The full lineup for the debut 2022 edition of EMERGE Music Festival in Belfast has been announced.
On bank holiday from August 27th to August 28th, the newly launched gathering will 3 take place at Boucher Road Playing Fields. Across multiple stages, guests will see international and national acts supported by light and AV installations.
Amongst others, Eric Prydz, Peggy Gou, FJAAK and DJ Seinfeld will perform at the gathering. Other notable billings include Special Request, Kettama and Mall Grab.
Speaking on the topic, EMERGE Music Festival Director Alan Simms stated: "The electronic music scene is one that has grown steadily in Belfast over the 30-odd years that I've been promoting in the city with my Shine brand, and it's grown exponentially over the last few years."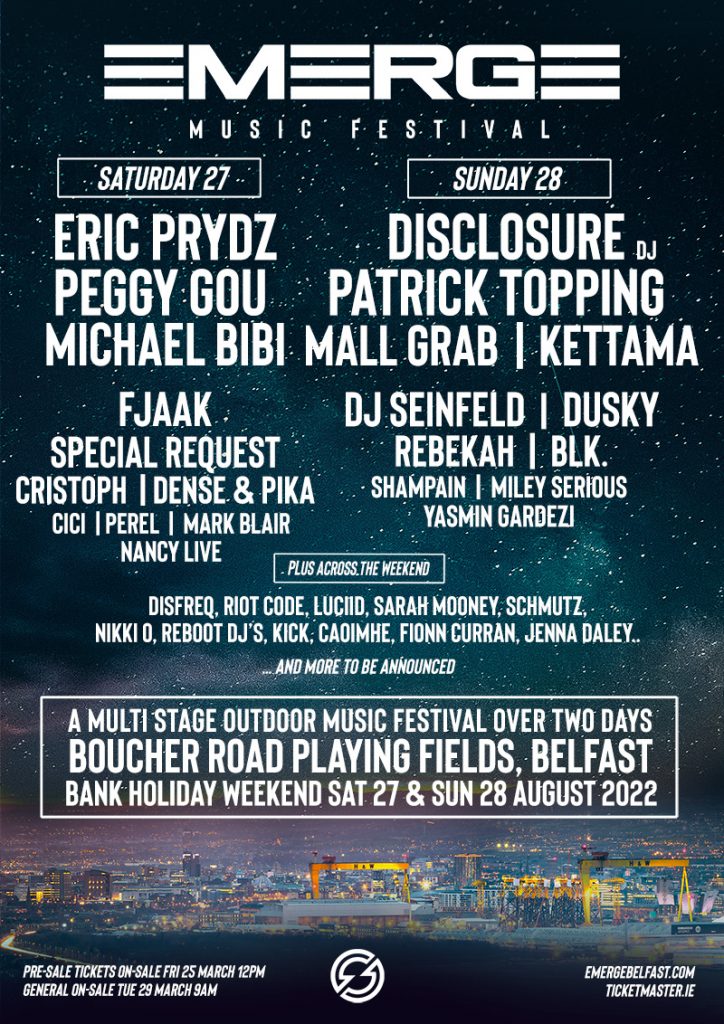 "We're lucky to have some of the world's biggest names in dance music on our inaugural lineup of EMERGE Music Festival, most of whom we've been working with since their very first club shows in the country," he continued.
Organized by Belfast club brand Shine and Belsonic Festival, EMERGE is estimated to attract up to 20,000 revelers per day. That makes it one of Ireland's biggest festivals alongside Belsonic.
For more information on lineup and ticketing please visit the EMERGE Music Festival website.