Pioneer DJ has introduced two new models to its family of controllers: the DDJ-REV-1 and DDJ-REV-7. Both controllers are designed in a "battle-style" format emulating two turntables and a mixer. The pitch fader on both models sits on top of the mixer, replicating the battle-style positioning of the turntable.
Each model focuses on different user experiences in its design.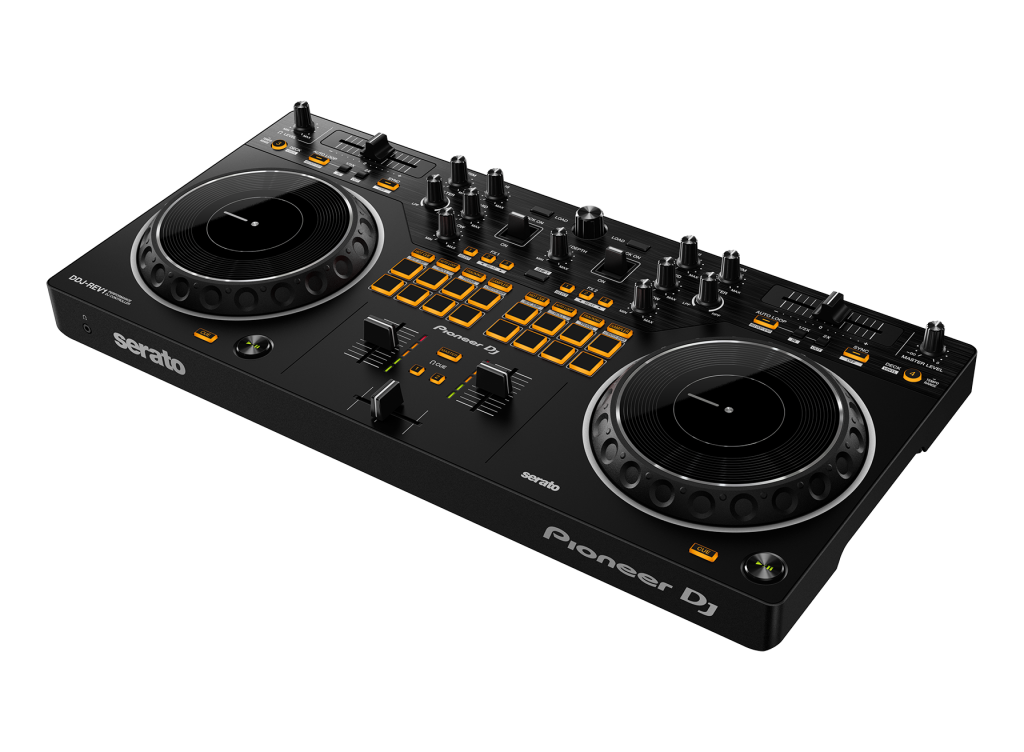 DDJ-Rev-1
The REV-1's entry level build is for users on Serato DJ Lite, which also looks like the DJM-S Series of mixers. Paddle FX levers, performance pads with Hot Cue, Sampler and Scratch Bank all outfit the REV-1's layout. Each channel on the REV-1 also has a three-band EQ and dual pass filter.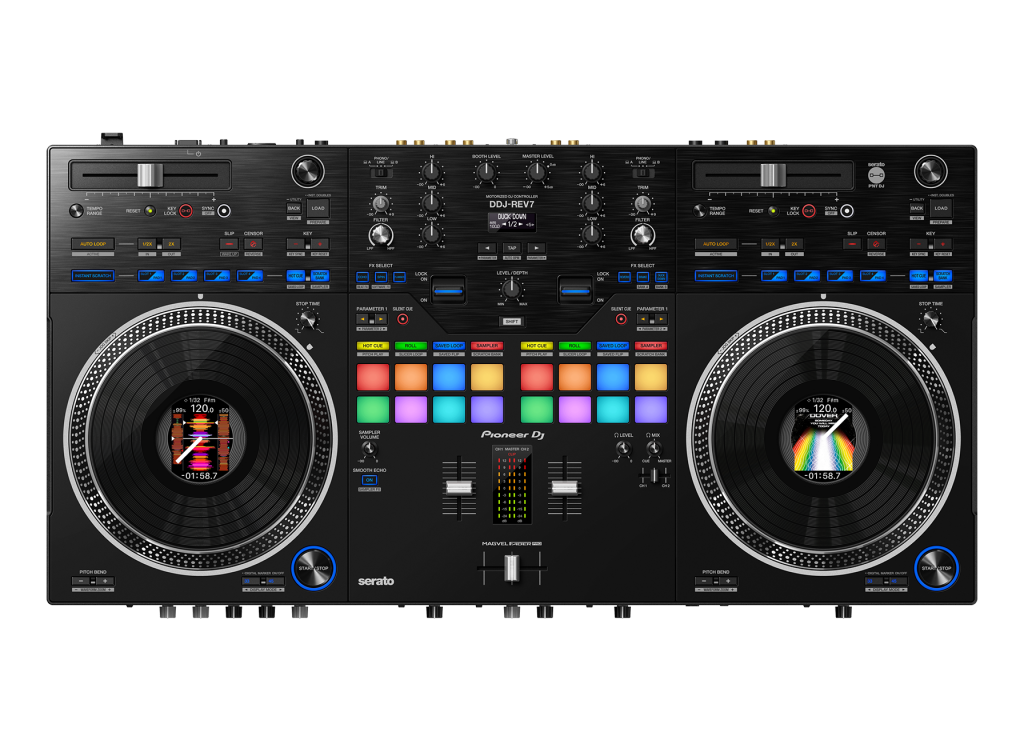 DDJ-Rev-7
The REV-7's design focuses on Serato DJ Pro users. This model carries an entire suite of features that work right alongside the Serato DJ Pro interface.
The REV-7 has motorized jog wheels, and its center looks nearly identical to the DJM-S mixer's design. The REV-7's platters come with a seven-inch full-color display showcasing waveform and track information. The REV-1's aforementioned features are also present in the REV-7's layout.
What sets the REV-1 and REV-7 apart is its functionality. The REV-1 needs Serato to trigger FX and other features, while REV-7's effects and samplers are built right into the controller. Rev 7 also has 22 FX that can apply to both channels whether or not a computer is present. An additional Color FX section adds five more channels to the device. Plenty of input and output options are available with the REV-7, including phono amp inputs, two mic and aux ins, ¼-inch jack booth outs, an unbalanced RCA master out, and balanced XLR outs.
Purchasers of the REV-7 will also receive three months of TIDAL HiFi for free.
The Pioneer DDJ-REV-1 costs $259, while the DDJ- REV-7 sits at a much higher price point, $1,899. Both controllers are available now. Find more information on the Pioneer DJ website.