This year's Winter Music Conference (WMC) will take place in a different format than usual. After a delayed 35th anniversary due to COVID-19, the prestigious summit will be held in digital space as WMCV on May 20th and 21st.
The gathering will be hosted by Hopin, an online events platform where customers can create engaging virtual events. Notable sponsors are Pioneer DJ, Red Bull, Beatport, Spotify, and VRJAM, among others. Media partners include DJ Mag, Mixmag, Beatportal, and Magnetic Magazine.
On May 20th, guests can explore live keynotes, networking lounges, and main stage panels as well as digital exhibitor booths. Attendees are also able to join a networking happy hour and a virtual afterparty on 5th Dimension, a virtual reality world created by VRJAM in partnership with Twitch and built to host music performances.
May 21st is reserved purely for electronic music celebration. There will be product demo showings and the official WMCV lineup.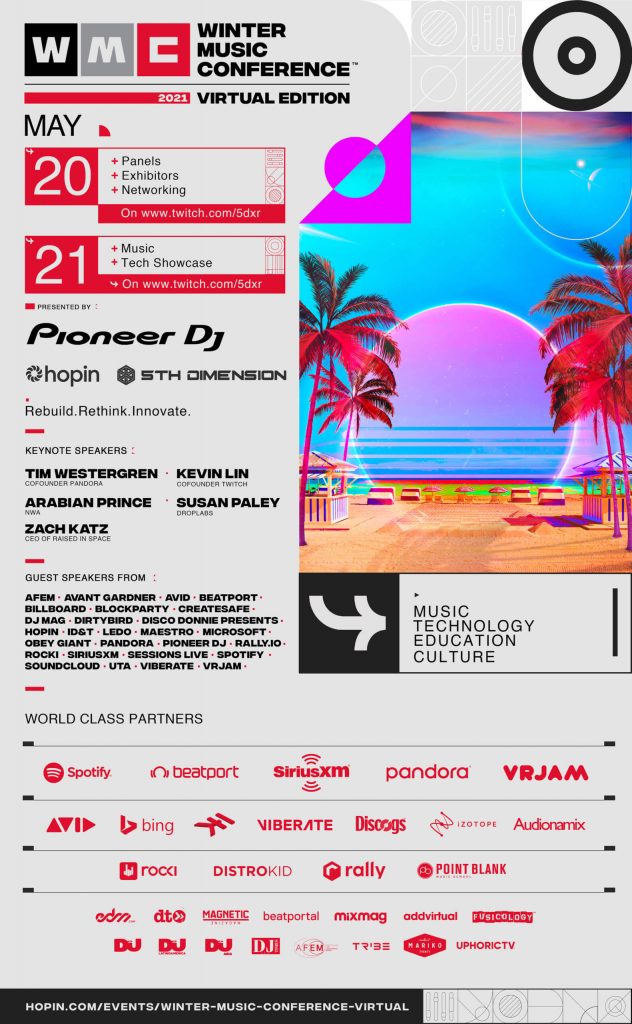 WMC is the longest-running conference of its kind focused on electronic music and its industry. Inaugurating in 1985, it has grown to be a crucial meeting point for industry professionals, DJs, label managers, producers, video, and visual artists alike.
Tickets and additional information can be found on the Winter Music Conference website.