A line of merchandise commemorating the late producer, DJ, and innovator Andrew Weatherall has been launched.
The line, called Love & Sabres, was produced by Weatherall's longtime friend and production partner, Radioactive Man (real name Keith Tenniswood), and was inspired by a photograph Tenniswood took of Weatherall in 2004. Tenniswood announced the line of t-shirts and sweatshirts on April 6th, the late producer's birthday.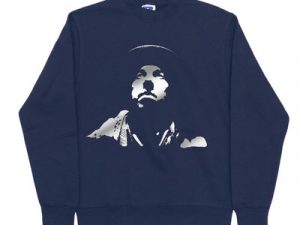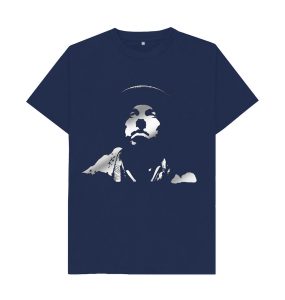 "I'd got some of these printed for friends at Christmas and wanted to make them available to all, and raise some money for charity which he'd supported too," Tenniswood wrote. Roughly 50% of sales will benefit charities that Weatherall supported, including Amnesty International, the MS Society, Thrombosis UK, Crisis and The Trussell Trust. The remaining profits will support Weatherall's partner.
Tenniswood also appeared on a tribute EP entitled A Lonely Place (A Tribute To Andrew Weatherall). It released via Rotters Golf Club on February 17th, the one-year anniversary of Weatherall's passing. "It's hard to put into words what Andrew achieved in his life and what he meant to so many people, not a day goes by without thinking about him," Tenniswood said.