After years of inactivity, France's Ohmforce has discontinued eight of its plugins, releasing them as free legacy software.

Ohmforce plugins were celebrated as the most unique in the early 2000s, ahead of their time in both design and function. Below is a breakdown of some of the audio plugins and virtual instruments offered by Ohmforce.

Predatohm
Predatohm works as a four-band distortion with compressor and expander features for each band. 13 distortion types for each band are available, along with a widener for mono to stereo processing and a feedback generator.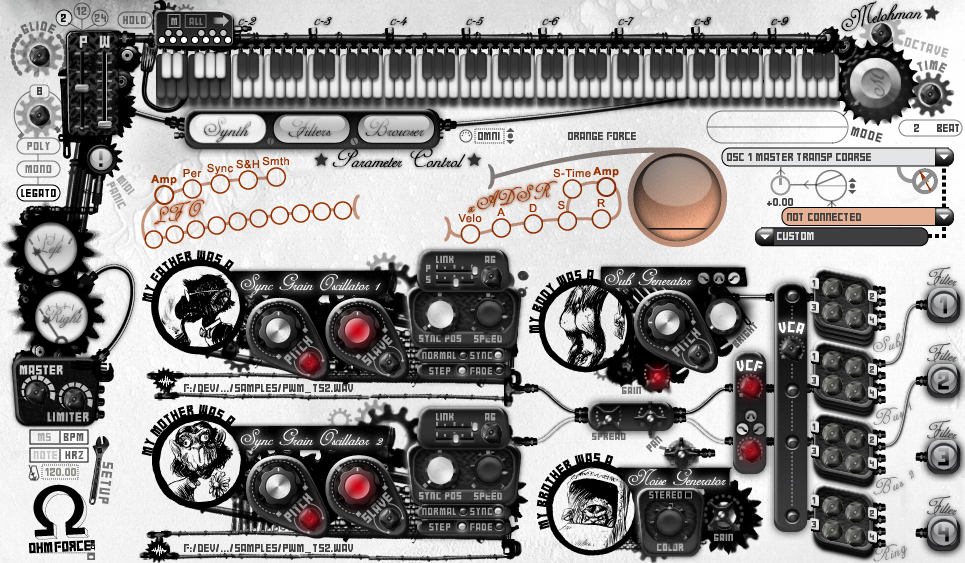 Symptohm
Symptohm is a synthesizer made up of what Ohmforce calls "two SyncGrain Oscillators," (or SGOs). Both oscillators function as granular synth and sample players, ring-modulatable sub oscillators, and noise generators.

Symptohm also uses an audio sample as a waveform source, allowing for stretching, pitch-shifting and more.
Hematohm
Hematohm works by shifting the frequency straightforward, rather than removing harmonics. An LFO with ten waveforms and a delay can add dynamics and other elements to any audio signal passing through it.

Over 1,000 presets come standard with Hematohm for starting ideas quickly. An additional manual for the Hematohm goes over more complex synthesis ideas, features, and techniques in detail.
How to Download
Clicking the "Get" button and creating an account with a name and email address on the Ohmforce page unlocks the plugin downloads. Each free plugin comes with its unique login and password for full registration of the software. During install, an option for a classic or 2000s-style "Funky" skin design is available for each plugin.

Ohmforce plugins work with Windows and macOS; Apple Silicon machines do not support these plugins. Find more information and download the free plugins on Ohmforce's website.