Apple Music Guides work between Maps and Apple Music to help users find music experiences in select cities around the world.  
Apple Music's editors curate and highlight music events from over 40 cities, including Detroit, Tokyo, and New York City. Each guide gives detailed descriptions of not only major venues, but DIY ones and even dive bars in these locations.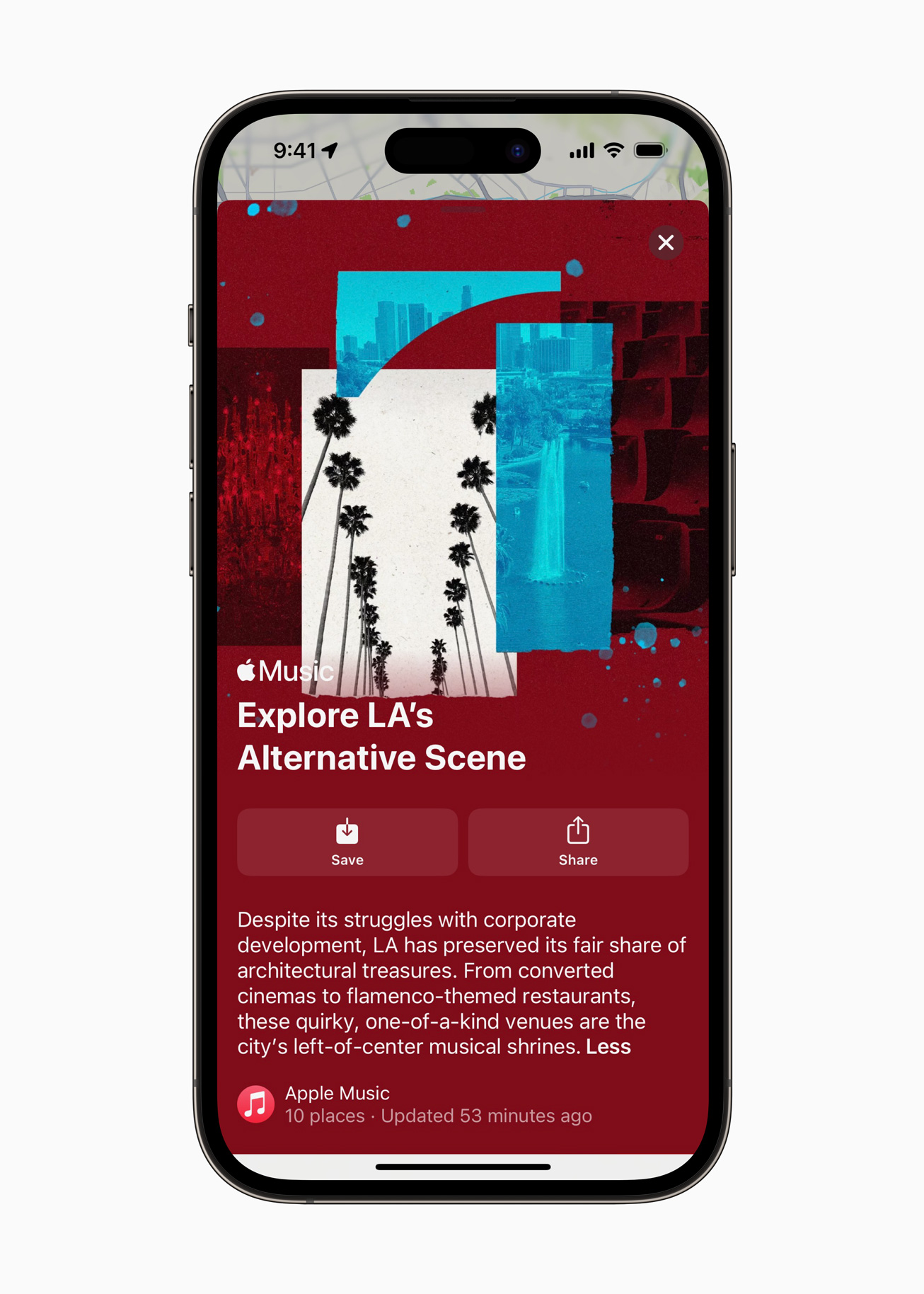 In addition to Apple Music Guides, Apple's Set Lists works via iTunes, providing popular artists' ongoing concert and tour listings. Users can read special notes about the productions and simultaneously explore each artist's discography.

Music Guides and Set Lists provide options for users to discover shows from local venues through Shazam's concert discovery service. With the help of the Bandsintown app, users can also purchase tickets and add artist listing dates through Shazam's app.

Find more info on Set Lists and Apple Music Guides on Apple's website.