Teenage Engineering has released a compact, portable record player kit that gives users the chance to create and play lo-fi vinyl.
In collaboration with famous sound-to-object designer Yuri Suzuki, the PO-80 engraves and plays 5-inch discs with "ultra-analog lo-fi sound." By using a 3.5mm jack, recordings of around four minutes of sound at 33RPM (or three minutes at 45RPM) can fit on each disc.
Sound playback comprises of a built-in speaker on the PO-80 or connecting an external speaker via a 3.5mm audio plug.
The PO-80 is also a new addition to their Pocket Operator series of compact instruments. The PO-80 can record full songs created in Pocket Operators onto vinyl by also using the 3.5mm jack.
An online mastering system by Stockholm plugin maker Klevgrand provides additional help to create the highest-quality vinyl engraving.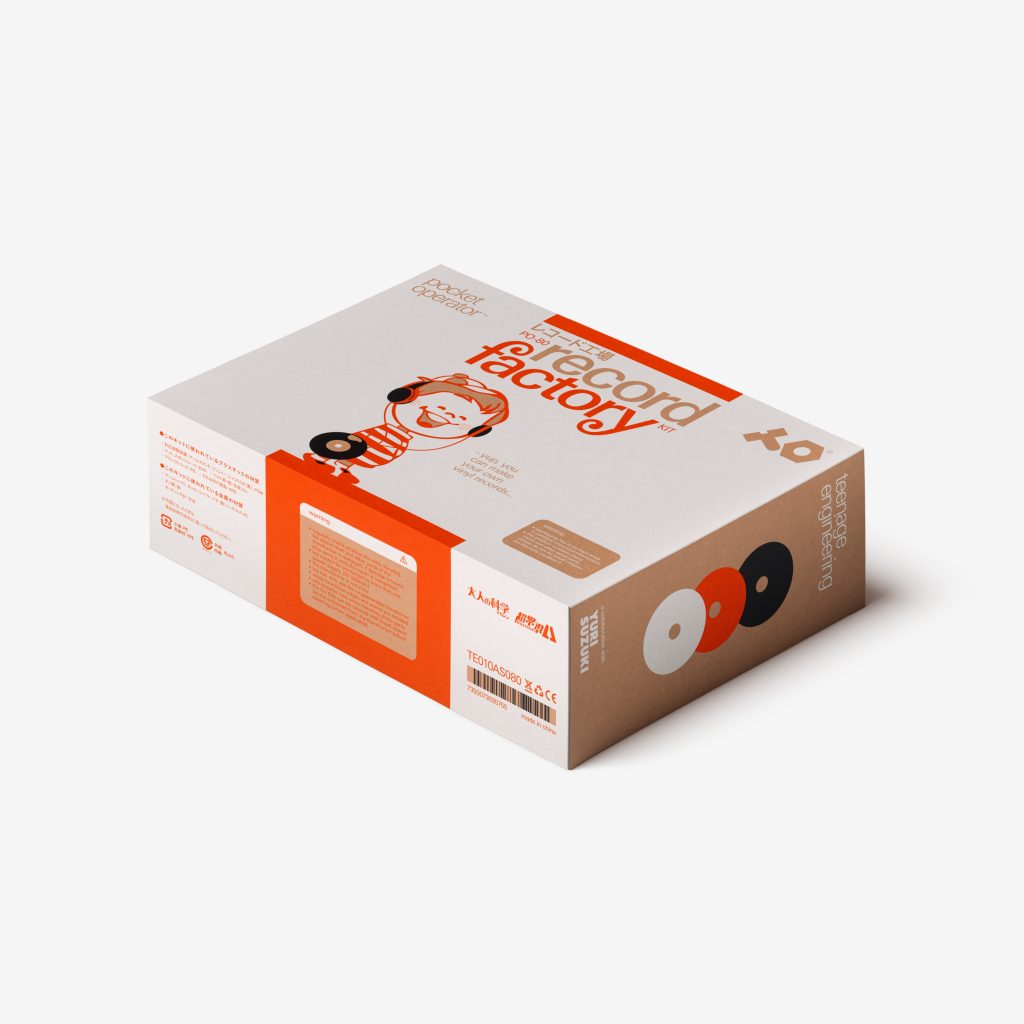 The Teenage Engineering PO-80 Record Factory Kit costs $149. The kit comes with six black, 5-inch vinyl records, a spare vinyl cutting needle, 3.5mm audio plug, USB and a 7-inch adapter. The kit also comes with a Gakken educational music magazine.
Find more information on the Teenage Engineering website.