AVA Festival has grown by leaps and bounds since it debuted as a single-day event in 2014. The Irish brand will now expanded to include events called AVA Connections in Glasgow, Belfast and Dublin.
The September 23rd gathering in Glasgow features performances by DJ Boring, FJAAK, Eclair Fifi, High Hoops, Bake and Junior. Both the Belfast and Dublin events take place the following night. Billed for the former are Mella Dee, Holly Lester, Inside Moves, and Ricky Chong. The lineup for the latter includes Joy Orbison, DART and Siofra.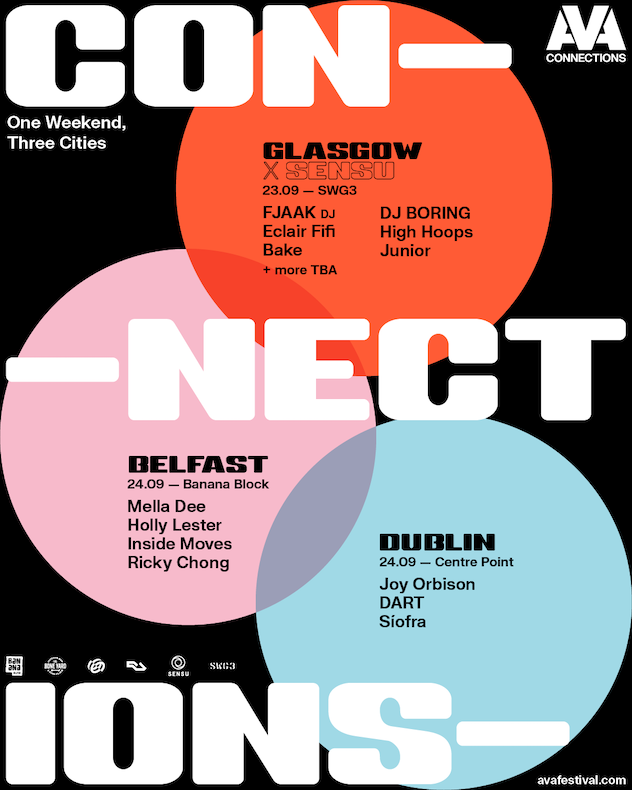 AVA Connections' organizers tout the events as "community-led parties" in "three of our favorite places." They intend to showcase "international talent, vital local artists, and cutting-edge venues pushing our scene forward."
Sarah McBriar launched AVA after finding inspiration during a visit to longtime Somerset, England gathering Glastonbury Festival. Following the the inaugural 2014 event, it grew to a weekend-long gathering that also serves as a music industry conference. Previous editions of the festival have billed the likes of Bicep, Ejeca, Floorplan, Helena Hauff, Rebekah and Honey Dijon.
Additional headliners have yet to be announced for the Glasgow event, according to a flyer. Purchase tickets and find additional information on the AVA Festival website.