Portugal-based electronic music festival MOGA Caparica has revealed the full lineup for its 2022 edition.
The festival is scheduled to take place June 1st-5th, 20 minutes south of Portugal's capital city of Lisbon in the beachfront city Costa de Caparica. This marks the second edition of the event after its inaugural edition took place in the Moroccan city of Essaouira.
Festivities will take place across one main stage as well as a beach party featuring two stages. Attendees will have access to all of the events as well as art exhibitions, wellness gatherings, yoga classes, surf lessons, conferences, talks and food. Event organizers describe it as a "Boutique electronic music festival inspired by the Atlantic vibes" with a goal of "connecting people from all around the world."
Included in the lineup are influential Chicago deep house producer Chez Damier, Supplemental Facts label boss Guy Gerber, American house and disco artist Maurice Fulton, as well as 35 other producers who are scheduled to play throughout the five-day festival.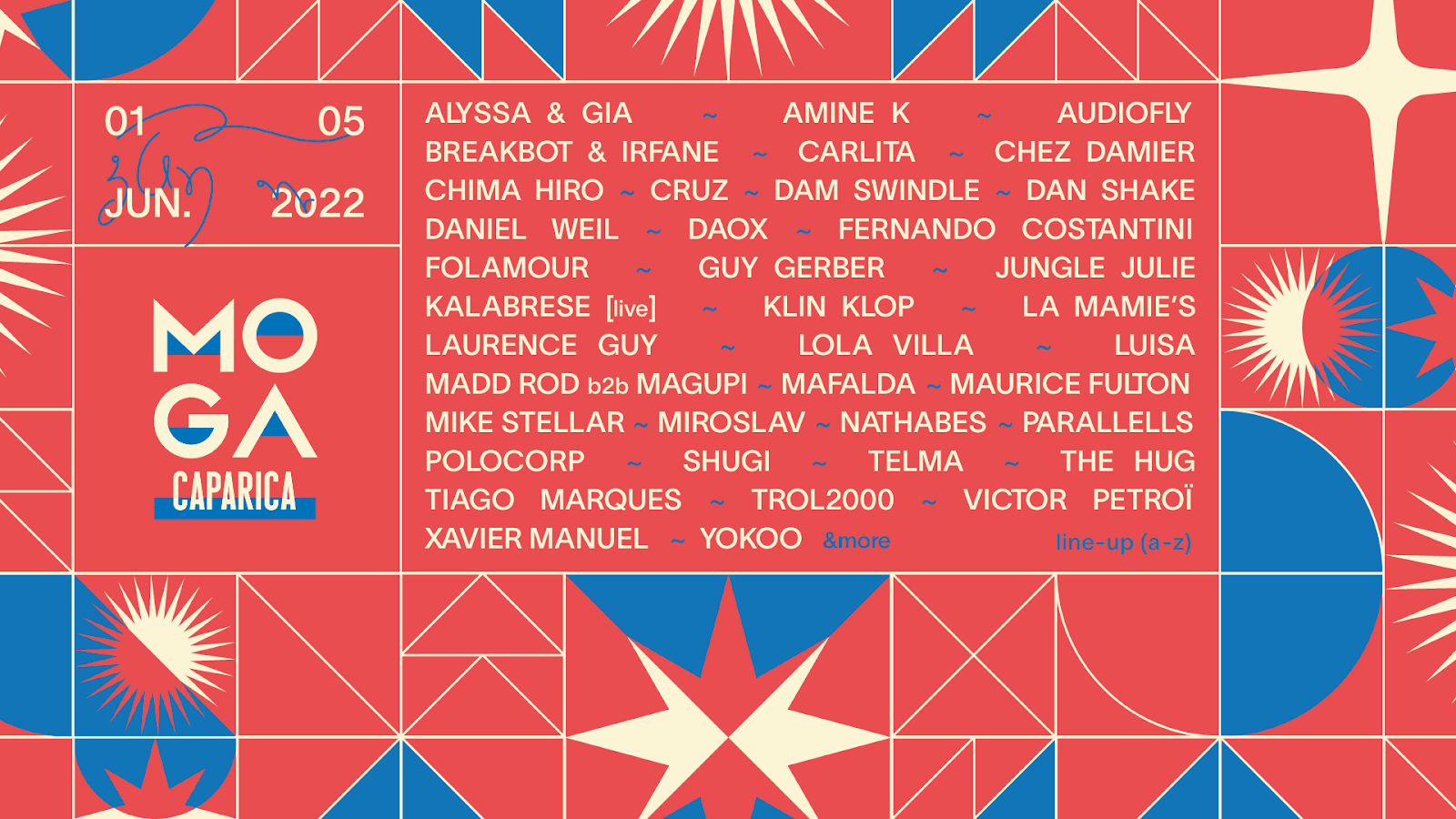 At the time of writing, second release tickets are currently available at €145. After that, tickets can be purchased at the door. There are currently no COVID-19 restrictions for outdoor gatherings.
Those interested in finding out more about the event can do so on the MOGA Caparica website.