The 2022 edition of Palestinian gathering Exist Festival is set to run at PTX in Athens, Greece from March 31st-April 1st.
Since its launch in 2019, 2022 will mark the second time the gathering has taken place. Organizers are also kicking off a record label with a limited-edition EP. Including tracks by McDowall and CASKO, among others, Marks of Existence is available for preorder now.
Across two days, the billing includes Jay Glass Dubs, Zoe McPherson, festival founder Odai Masri, and many others. There will also be a set of screenings, installations and panel talks realized together with Athens' Movement Radio.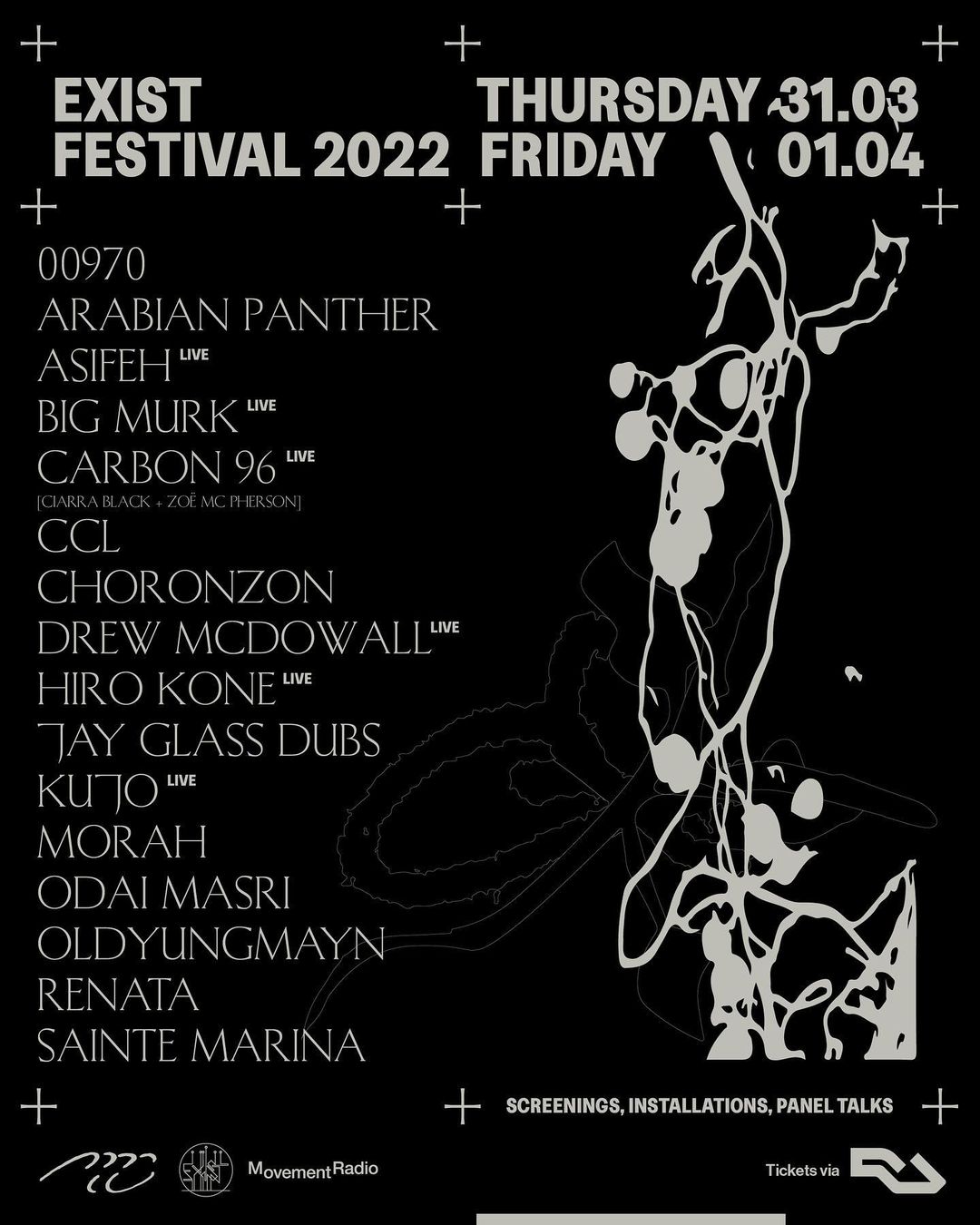 According to their Facebook page, "Exist Festival takes advantage of the fertility of Palestine's counterculture and injects some of the most brilliant names in sound in the worldwide scene. Exist sees the potential of Palestine's sound innovators and selectors and builds bridges between."
PTX is a multi-level club and social space. Open since December, the location has been hosted for several events despite closing temporarily due to COVID-19. Fitted with L'Acoustics sound systems on every floor, PTX also will soon add a daytime cafe to its repertoire.
For more information on billing, ticketing and location, visit the Exist Festival listing on Resident Advisor.