Dream Valley has announced its location and phase two of its lineup. On May 28th, the gathering will take place at Danson Park, Bexley in the U.K.
Across seven stages, attendees will have the chance to experience a variety of sounds within techno and house. Guests can also camp within numerous Dream Camps set in one of Bexley's largest parks.
Additionally, partygoers can attend activities like immersive art, roller disco, and stepping with internet phenomenon SUAT. They can enjoy wellness at Kaylo as well as live performances at the Garden Party or live actors and retro and indie films at Celestial Cinema.
For phase one, Dream Valley already billed the likes of ANOTR, Bassment Jaxx and Marco Carola, among others. Phase two sees them joined by Honey Dijon, Dimitri From Paris, Horse Meat Disco, and a number of other artists.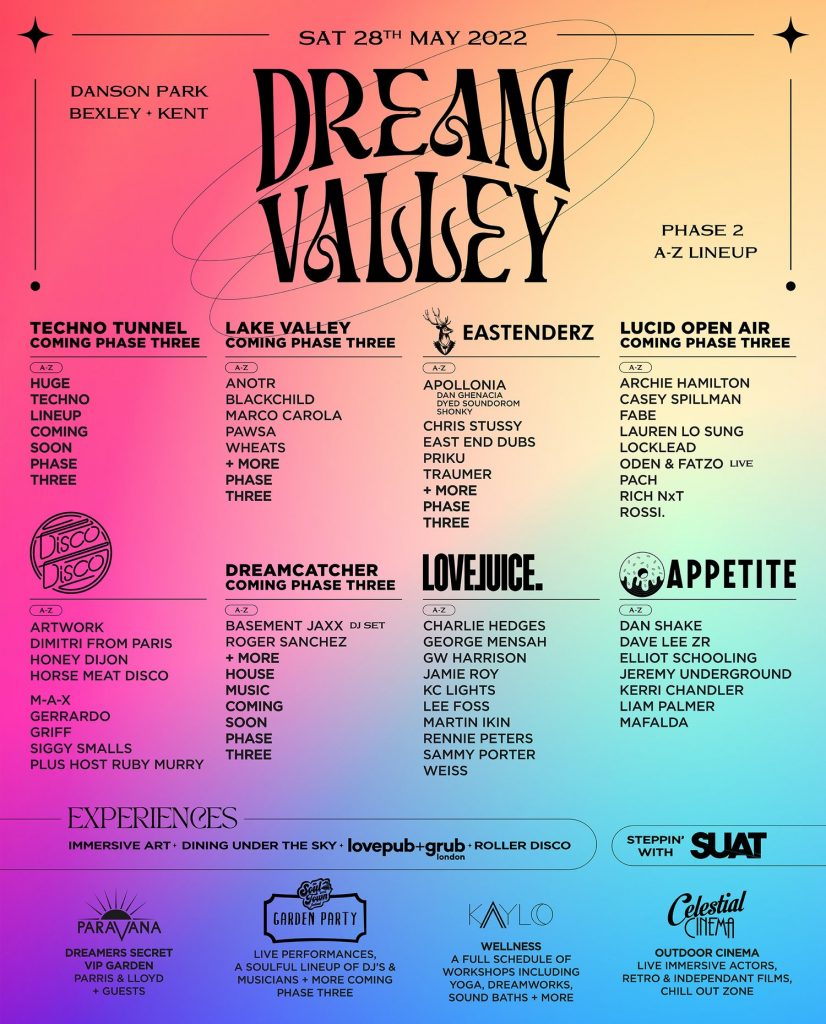 Billings for the three final main stages will follow in phase three. As part of the event's commitment to supporting the local community, Dream Valley also provides opportunities for businesses, suppliers, performers, and crafters to partake in the gathering.
Dream Valley was founded by Reece Miller of We Are FSTVL and Lucy Beck of StarDust LDN. Together they boast over forty years of experience in the events sector.
More information is available on the Dream Valley website.