The organizers of BPM Festival: Costa Rica recently announced the phase two lineup of their 15th-anniversary event.
Taking place in the Costa Rican town of Tamarindo from January 12th-18th, 2022, the festival's lineup includes over 80 well-known underground house and techno artists. This is the second time the festival has been held in this location.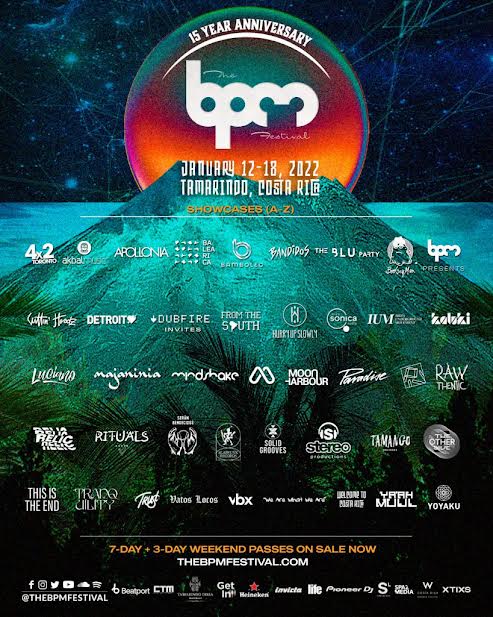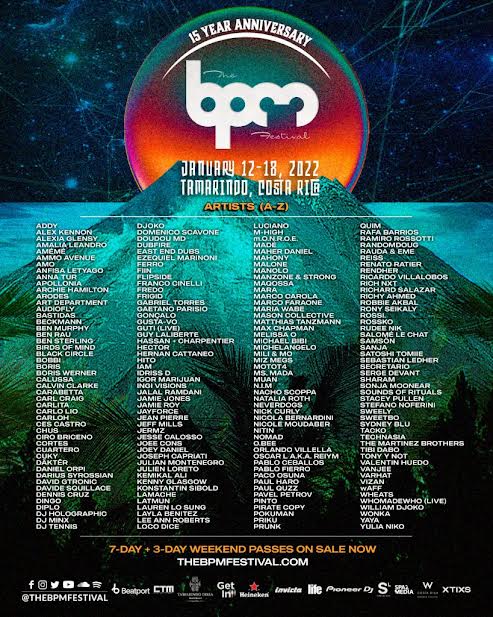 The BPM Festival, which stands for "Bartenders, Promoters, and Musicians," began in 2008 in Playa Del Carmen, Mexico. In the beginning it was a post-New Year's gathering of industry professionals. Over the years it has grown into a festival attended by over 70,000.
Multiple offshoots of the festival span the globe, taking place in locations such as Ibiza, Tel Aviv, and Malta. The BPM Festival: Malta's 2020 edition was cancelled due to the COVID-19 pandemic.
Festival organizers are also hosting a series of "The BPM Festival presents" showcases, including an opening day show hosted at San José nightclub Vertigo. Events are spread across four different stages, and attendees can attend local nightclubs with their festival passes as well.
International attendees must follow all COVID-19 entry guidelines in order to be granted entrance to the country. This includes obtaining a health pass and travel insurance. Information about the health pass can be found here.
More information about the festival, included the entire lineup, can be found here.