Organizers of Primavera Sound have announced the lineup for the festival's 20th anniversary. The gathering will be split across two weekends, June 2nd-4th and 9th-11th, 2022 at Parc del Fòrum, Barcelona.
The 2020 and 2021 editions of the festival were canceled due to COVID-19. The Primavera team had shared in March that emergency health measures would prevent them from adhering to the production timeline necessary for this year's event to take place as planned.
Attendees of the 2022 event can pick from a broad range of genres, from indie rock to electro, across 16 stages on Barcelona's coast. The lineup includes Beck, Bicep, DJ Shadow, Gorillaz, Mogwai, Nicola Cruz, and many more.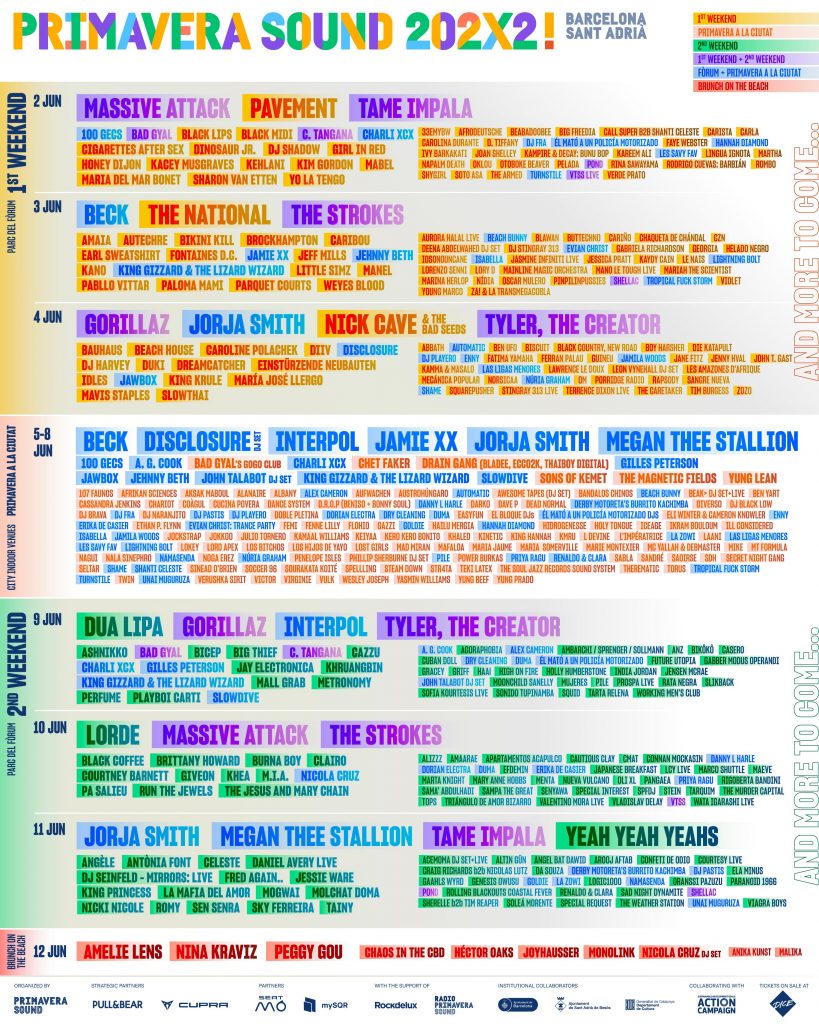 Ticket bundles for either or both weekends as well as day tickets can be purchased. Ticket holders of the postponed editions of this and last year have the chance to keep their tickets for 2022. 
Primavera Sound is an open-air festival located in Barcelona. The gathering first took place in 2001 at the open-air museum Poble Espanyo with acts like Armand Van Helden and Faze Action. 
In 2005 the festival moved to the then newly built Parc del Fòrum. From 2010 onwards, over 100,000 people attended each year. Since 2012, a partner festival in Porto, Portugal has taken place annually.  To promote gender equality, the festival has been booking about 50% female artists since 2019.
Tickets and additional information can be found on the event website, PrimaveraSound.com.