Moog's Minimoog Model D synthesizer, Filatron, Model 15 Modular Synthesizer, Animoog and Theremini Editor are free for a limited time on Apple's App Store. Each app is a mobile-based version of the manufacturer's iconic line of instruments for users that are working on a budget or on the go.
An iOS account and Apple device (iPhone, iPad, iPod Touch or Mac) is required to download the Moog Collection. While there are no details on when the limited deal ends, all downloaded apps are stored indefinitely in the given iOS account.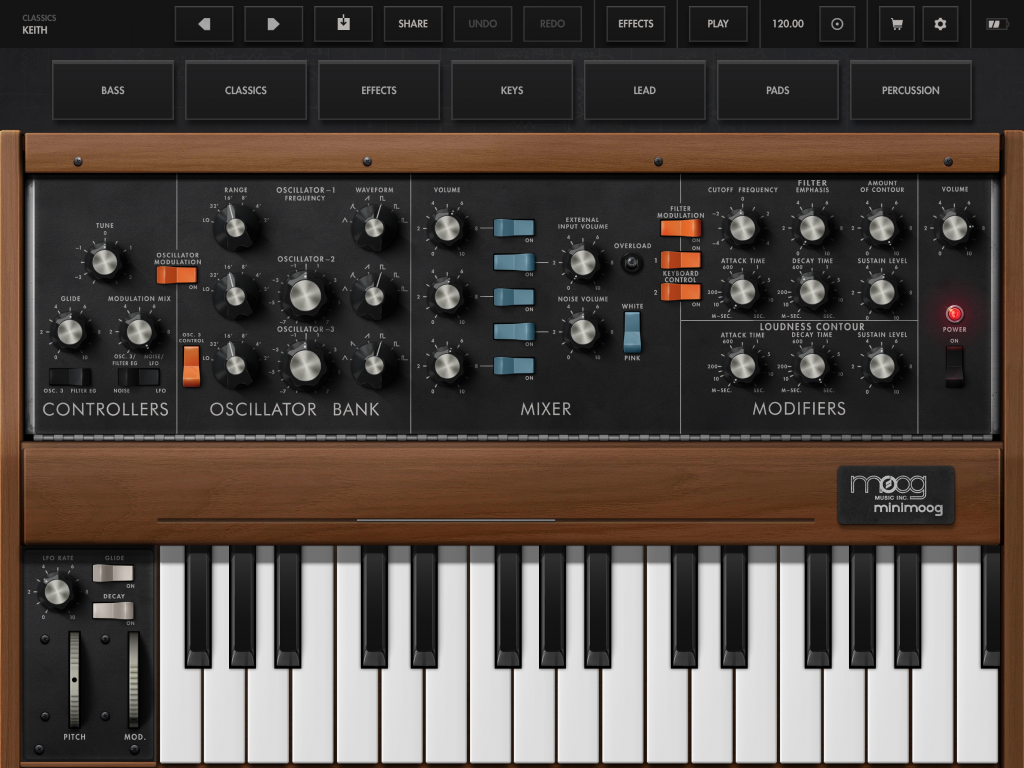 Minimoog Model D Synthesizer
This app is a fully emulated version of Moog's (also portable) Minimoog Model D. Ideas are simple to create from scratch within the app; 160 presets are also available for users to get quick ideas started.
The Minimoog Model D is available as an AUv3 app for use in other Mac-based DAWs.

Filtatron
Filtatron is a realtime audio filter and effects app based around filters that give Moog instruments their famous "warm and thick" sound. Filtatron can act as a source, destination, or a filter for audio from other compatible apps.
"The Pads" are available to use the Filatron as a performance device, allowing two parameters to be controlled at once. Sample sharing directly to SoundCloud is also available.
Moog Model 15
The Moog Model 15 app is Moog's modular synthesizer and synthesis educational tool created exclusively for iPad, iPhone, iPod Touch and Mac. Model 15 Modular is designed utilizing Apple's new Metal Technology for smooth and seamless usage while creating sounds. Monophonic and four-voice polyphonic operation, arpeggiators and an Animoog keyboard with 22 built-in scales are packed into this powerful app.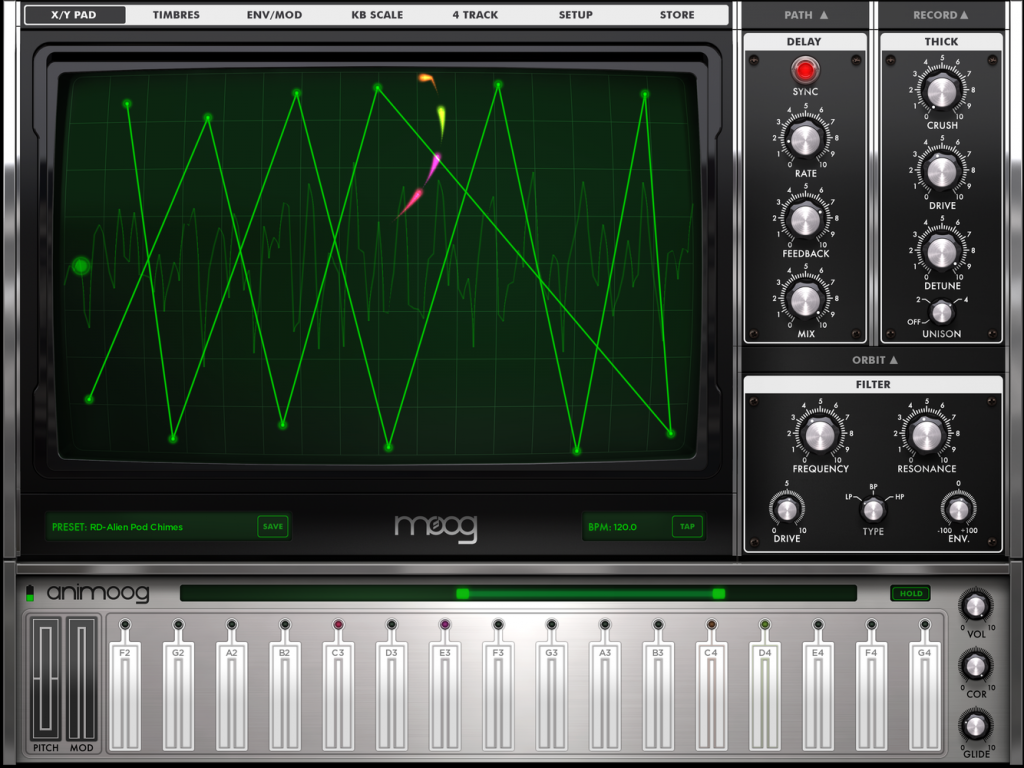 Animoog
Animoog is Moog Music's first professional polyphonic synthesizer designed exclusively for the iPad. Their proprietary Anisotropic Synth Engine (ASE) allows musicians to use the iPad-based app as an immersive X/Y controller. Simple gestures can reshape a sound completely. MIDI capability with other Moog instruments or with a simple MIDI controller is available.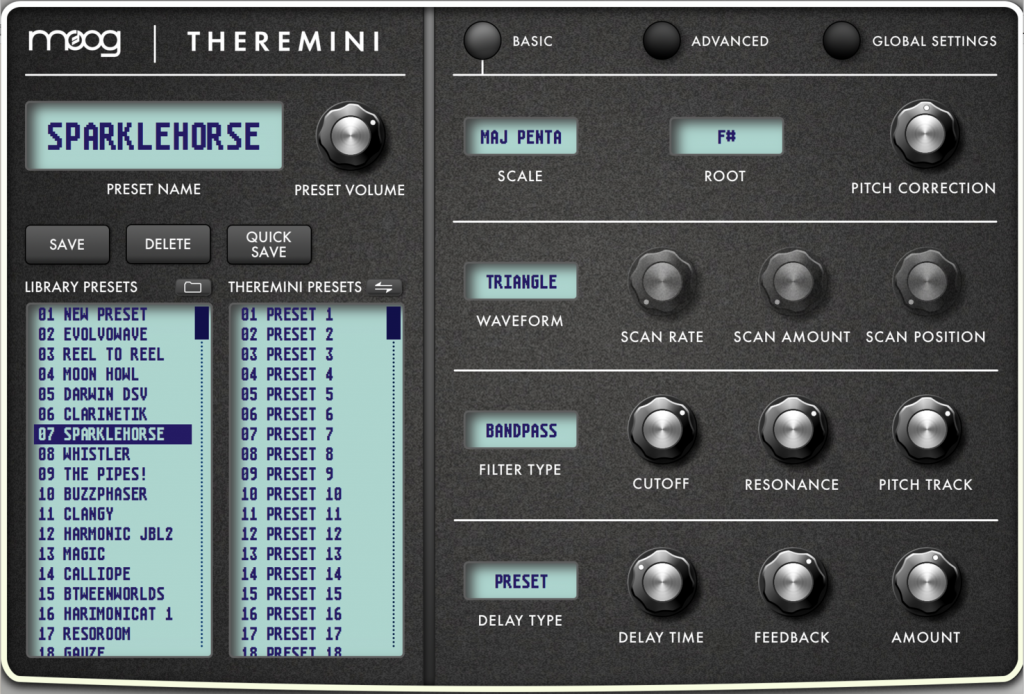 Theremini Editor
The Therimini Editor is a mobile patch editor for Moog's Theremini instrument. A Theremini is required in order to use the free app.
Download the full Moog Collection on the App Store.