Focusrite Group this week announced the formal acquisition of Sequential LLC, the world-renowned synthesizer manufacturer known for the industry-shaping Prophet keyboards and synthesizer modules. Sequential joins Focusrite's growing stable of music production and performance brands, including Novation, Martin Audio, and Adam Audio.
"Sequential will operate as a separate entity to the other brands in Focusrite Group, and will continue business as usual," explained Focusrite Group and Sequential in a joint statement. "Operationally, Sequential will retain its existing company structure, with Dave Smith leading engineering, product development and mentorship of Sequential's new breed of designers."
Few music hardware brand identities are as intrinsically linked to their founders as Sequential is with Smith. He's credited with developing the first polyphonic synthesizer (able to play multiple notes at once), the Sequential Circuits Prophet 5. It became a staple in records by prominent artists like Michael Jackson, Radiohead and Dr. Dre. The Prophet product line remains a staple in many studios to this day and sees regular revisions and new module iterations designed by Smith himself.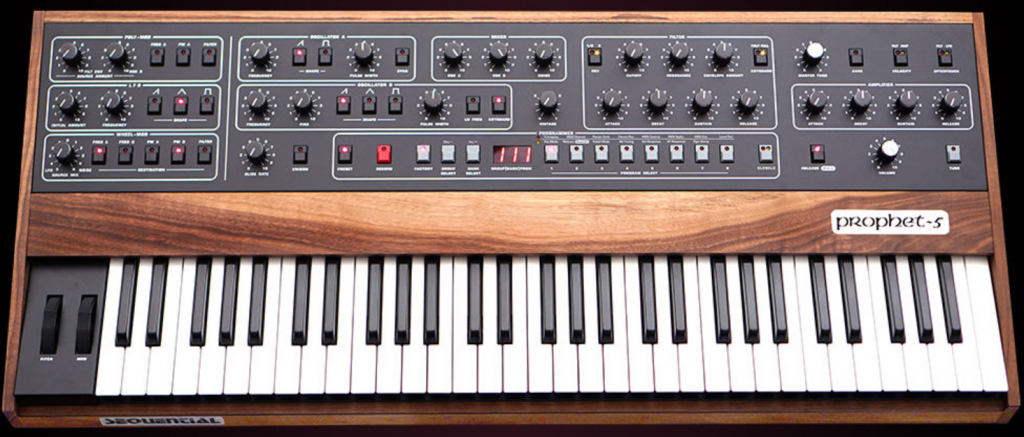 In 1981, Smith proposed and spearheaded the concept of a digital inter-device communications protocol, which would allow synthesizers, drum machines, and other modern instruments to synchronize with and trigger notes on other devices throughout the network. This protocol, refined with the help of fellow synthesizer legend Tom Oberheim and Roland founder Ikutaro Kakehashi, became known as MIDI, or "Musical-Instrument-Digital-Interface." It set the standard language of playing and writing music in the digital era, and as of 2020 it saw a significant update in the form of MIDI 2.0.
The news of Focusrite Group's acquisition of Sequential might initially raise concerns of potential dilution of the legendary synthesizer brand. It seems Focusrite Group and Dave Smith recognize the value of Sequential's continued autonomy within the industry, though, reassuring devotees of the Prophet manufacturer's continued focus on their established technology and potential products.
Rather, the partnership creates a conduit for the exchange of technical features and developments between Sequential and its new partner brands. Like the recent Pioneer DJ Toraiz hardware implementation of Smith's filter design, it is not out of the question that future Novation products, for example, might implement some iteration of Sequential's signature filter architecture. Sequential might also integrate Focusrite's established USB interface technology into their synthesizers, allowing for expanded audio connectivity.
"With Focusrite, we've found an ideal home and a perfect cultural and technological fit," said Smith. [Focusrite Executive Chairman] Phil Dudderidge and his team have a long history of quality, vision, and focus on what musicians and audio professionals really want. We're excited to join such an industry powerhouse and contribute to our mutual success. I expect great things."