In our increasingly digital world, it is easy to forget that even people with access to various devices and internet connectivity are often still limited by their ability to afford even the most basic electronic services. As Audiokit Synth One developer Matthew Fecher explained in 2018, "there's millions of people in the world with iPads that can't even afford five or ten dollars for a music app. Millions of people receive free iPads from schools and other charity organizations. Many don't even have credit cards, putting a 99¢ app out of reach."
Released in 2018 in partnership with Audiokit, the free Synth One iPad app gained industry-wide acclaim for both its mission and straightforward but in-depth user interface and sound design capabilities. Now, Audiokit has released available a free digital book to accompany the learning process and open information sharing goals of the original synth app.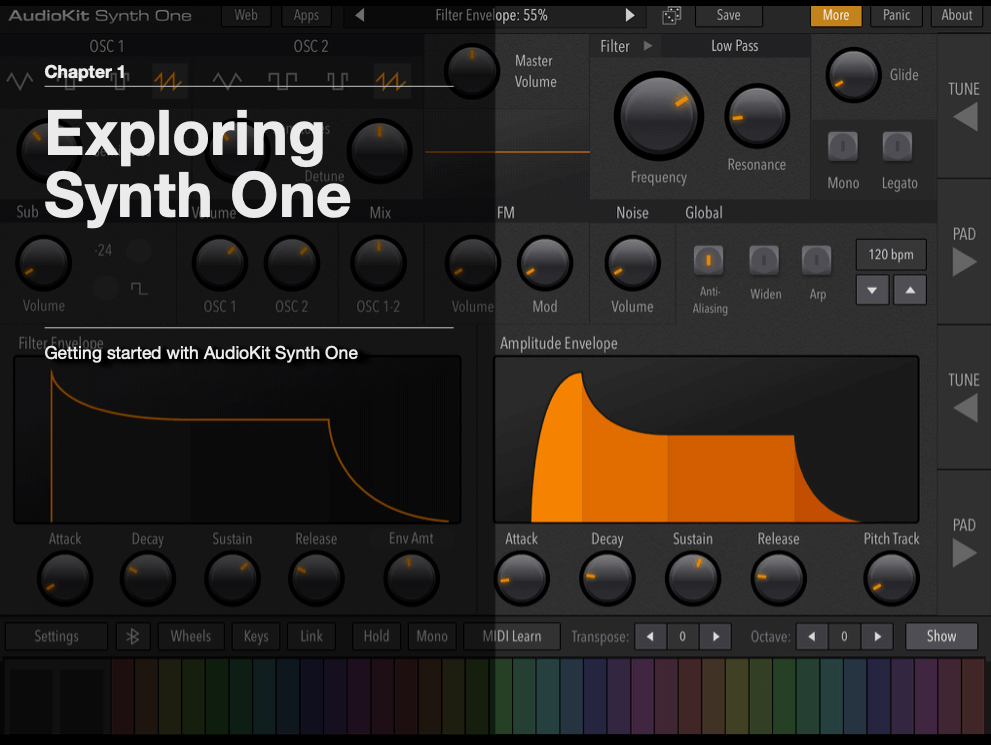 Written by Francis Preve, Synth One: The Ultimate Guide offers a deep but accessible dive into the world of digital synthesis in the context of the Synth One app. Covering a range of subjects from oscillators and filters to larger melodic concepts, the text is a comprehensive exploration of the principles of synthesis.
As an established product consultant for companies like Ableton, Roland, Korg, and others, Preve is well-equipped to guide new users through their first steps into digital synthesis. He even includes custom presets for the app with which readers can follow along as they make their way through the lessons.
AudioKit Synth One: The Ultimate Guid‪e is available for download at Apple Books. AudioKit Synth One is available for download on the App Store.