The electronic music community has made significant strides in gender equality over the years. Much work still remains to be done, to be sure. The perpetuation stigmas around female artists is less socially accepted than before, though, and the #MeToo movement has increased accountability in instances of harassment and abuse.
Aspiring female electronic musicians now have many more women role models to look up to. Rebakah, Louisahh and The Blessed Madonna are but a few artists famous not only for their music but as strong voices in the community. Although a 2019 study by L'Appel Du 8 Mars found women still significantly underrepresented in billings and releases, the authors nonetheless acknowledged that progress has been made to reduce the gender gap in several key markets.
It's a welcome difference considering the obstacles faced by women decades ago. With the odds stacked against them, it bears mentioning that some of electronic music's earliest and often overlooked pioneers were themselves female.
Despite heavier cultural pressures not to pursue interests in STEM fields – and, in some cases, music composition in general – women made landmark contributions to electronic music 40+ years ago that paved the way for today's artists irrespective of gender. The below innovators are all the more worthy of recognition as their niche interest had yet to gain momentum as a youth culture movement at the times of their achievements.
6. Delia Derbyshire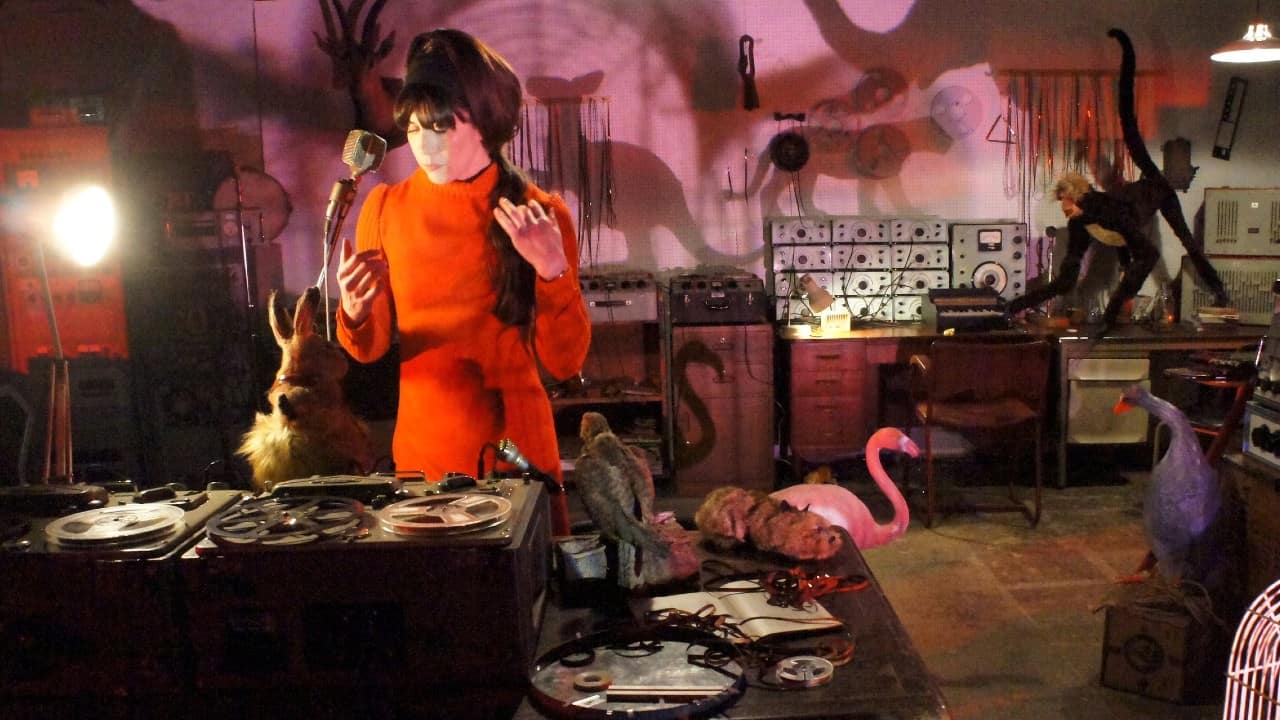 Born in 1937 in Coventry, England, Delia Derbyshire was best known for her work with BBC Radiophonic Workshop starting in 1960. In particular, she played a key role in composing the iconic theme song for the television show Doctor Who, which first aired in 1963. Open Culture notes that her later recordings influenced the likes of Aphex Twin, The Chemical Brothers and Orbital.
Until she died of renal failure in 2001, Derbyshire's full legacy was scarcely known. 267 reel-to-reel tapes and 1,000 papers were found in her attic after her death, spurring journalists and filmmakers to immortalize her contributions. Among them was the 2003 documentary BBC Radiophonic Workshop: The Alchemists Of Sound, and more recently Delia Derbyshire: The Myths And The Legendary Tapes as well as Sisters with Transistors.
5. Pauline Anna Strom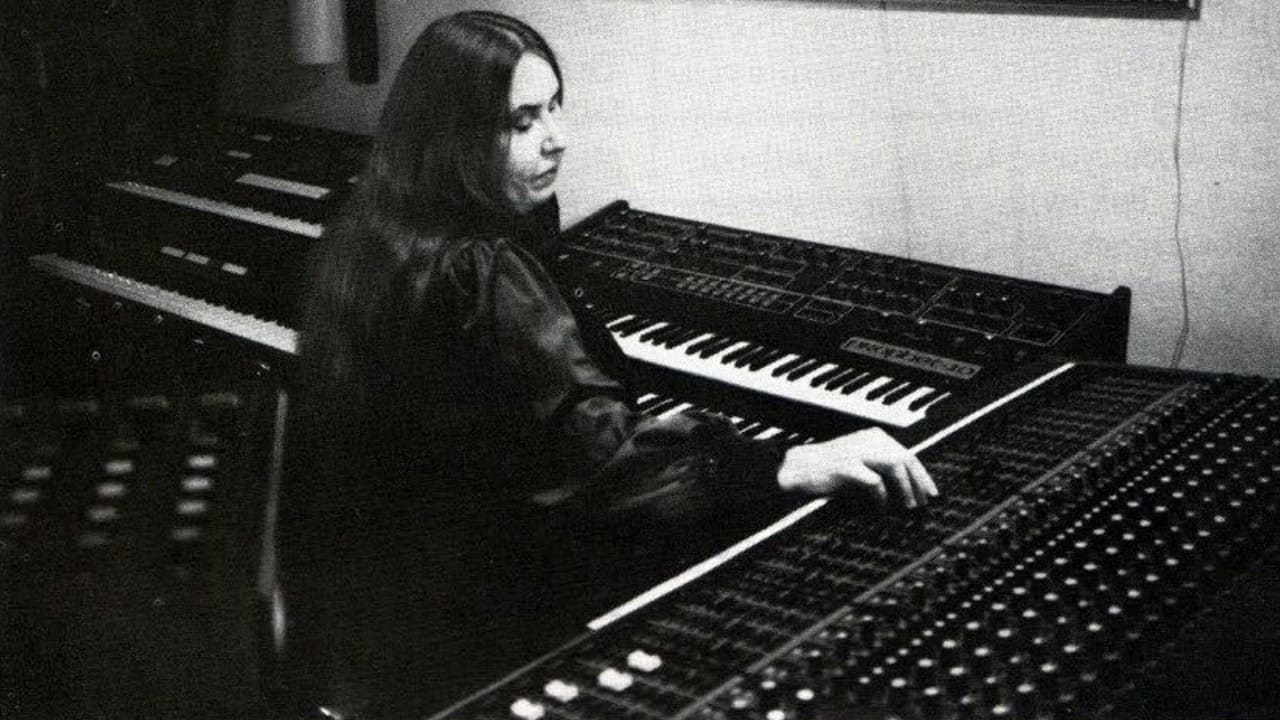 Blind since her birth in 1945, Pauline Anna Strom's unique experience of the world led her to an early interest in classical music. She married her husband, Robert, in 1970, and began composing music with synthesizers and a four-track recorder upon relocating to the Bay Area shortly thereafter.
Strom's first and perhaps most famous album arrived in the form of Trans-Millenia Consort via Ether Ship Records in 1982. Over the next six years, she released six more albums via Consort Recordings that occupied a futuristic space between drone, ambient and experimental.
Financial difficulty led Strom to sell all of her music equipment after her 1988 album, Mach 3.04, and pursue work as a Reiki practitioner. Her recording career saw renewed attention when RVNG Intl. reissued Trans-Millenia Consort in 2017 and released her first album in 30 years, Angel Tears in Sunlight, in 2021. She passed away mere months before the latter.
4. Suzanne Ciani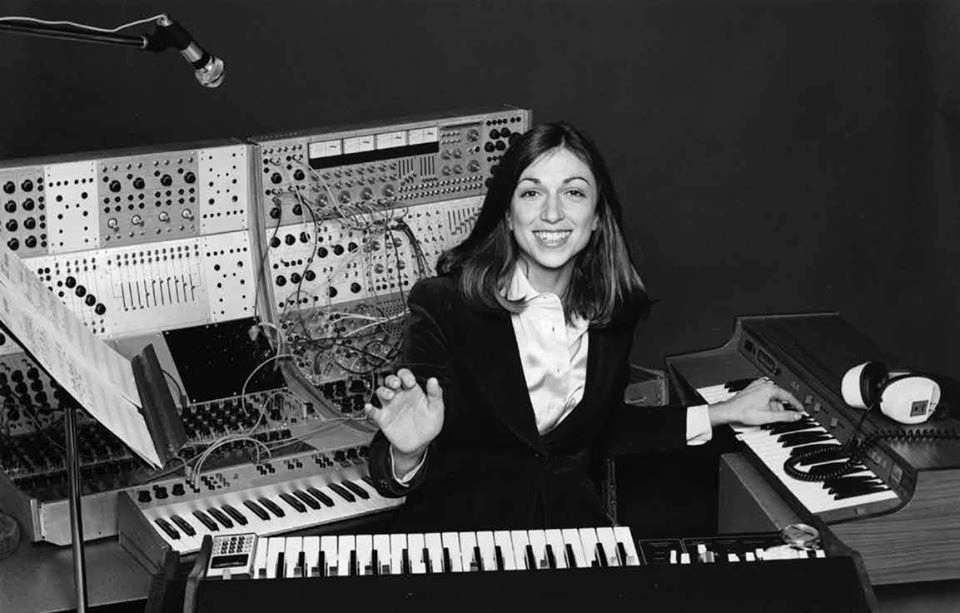 Suzanne Ciani – or the "Diva of the Diode," as she came to be known – was born in 1946 in Indiana and raised in Quincy, Massachusetts. She studied composition at the University of California, Berkely in the late '60s, where she met and began working for synthesizer pioneer Don Buchla.
Ciani first landed a gig as a composer for Macy's advertisements in 1969 , but she released her debut album, Voices of Packaged Souls, the following year. Throughout the '70s she was afforded numerous high-profile performance opportunities, and in the '80s she appeared on The David Letterman Show in addition to releasing albums like Seven Waves, The Velocity of Love and Neverland.
To this day, Ciani continues to enjoy notoriety as an electronic musician. In 2020 she contributed a song for a short video advertisement accompanying the release of Mood Music's synthesizer The Subharmonicon, and the same year a 1973 film score she composed on her Buchla was rereleased as Music For Denali by Finders Keepers Records.
3. Laurie Spiegel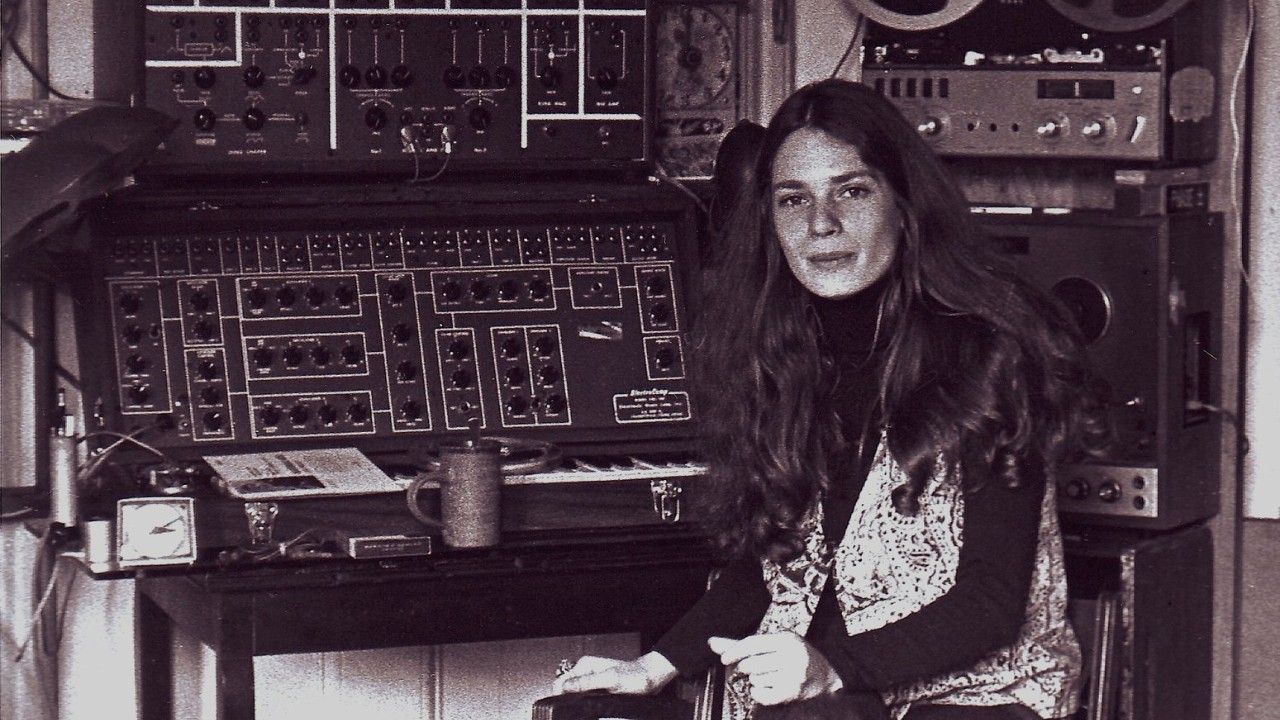 Born in Chicago in 1945, Laurie Spiegel is one of the artists most closely associated with the new-music scene of New York. In the late '60s she studied at Shimer College before transferring to Oxford University and then studying at Juilliard School from 1969-1972.
Spiegel is perhaps best known for her use of algorithmic logic as a composer, as well as for developing the Music Mouse software in 1986. She also supported herself teaching music composition as well as additional teaching at Cooper Union and New York University.
"We women were especially drawn to electronic music when the possibility of a woman composing was in itself controversial," said Spiegel ahead of the Sisters with Transistors premiere. "Electronics let us make music that could be heard by others without having to be taken seriously by the male-dominated establishment."
2. Wendy Carlos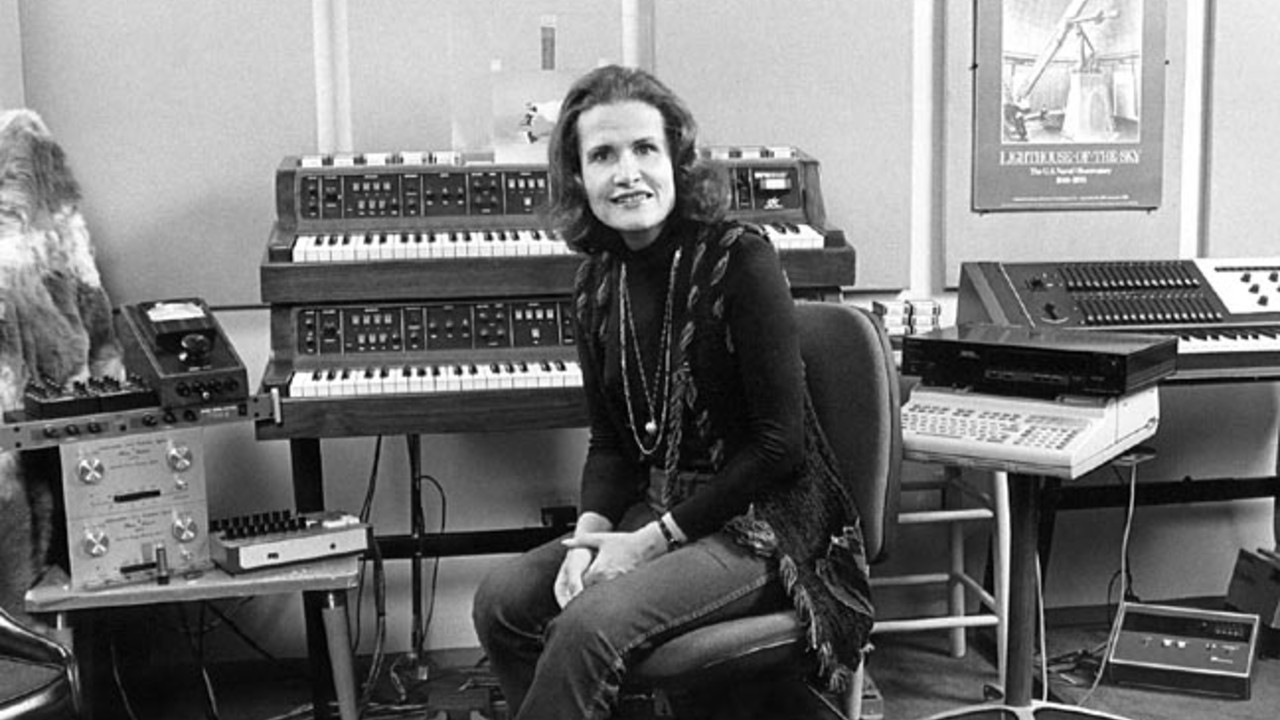 Wendy Carlos was born Walter Carlos in 1939 in Rhode Island and studied physics at Brown University before transferring to Columbia University to major in music composition. She played a key role in the development Bob Moog's flagship product, the Moog Synthesizer, after meeting him during her time at the latter school.
Carlos' debut album was 1968's Switched-On Bach, which comprised renditions of Johann Sebastian Bach songs performed on a Moog. Shortly thereafter, she scored films like Marooned in 1969 and A Clockwork Orange in 1971.
In addition to the obstacles facing female composers in the '60s and '70s, Wendy Carlos lived as a trans woman during that period. She publicly revealed in a 1979 Playboy interview conducted by Arthur Bell that she had identified as female since 1968 and underwent sex reassignment surgery in 1972.
1. Clara Rockmore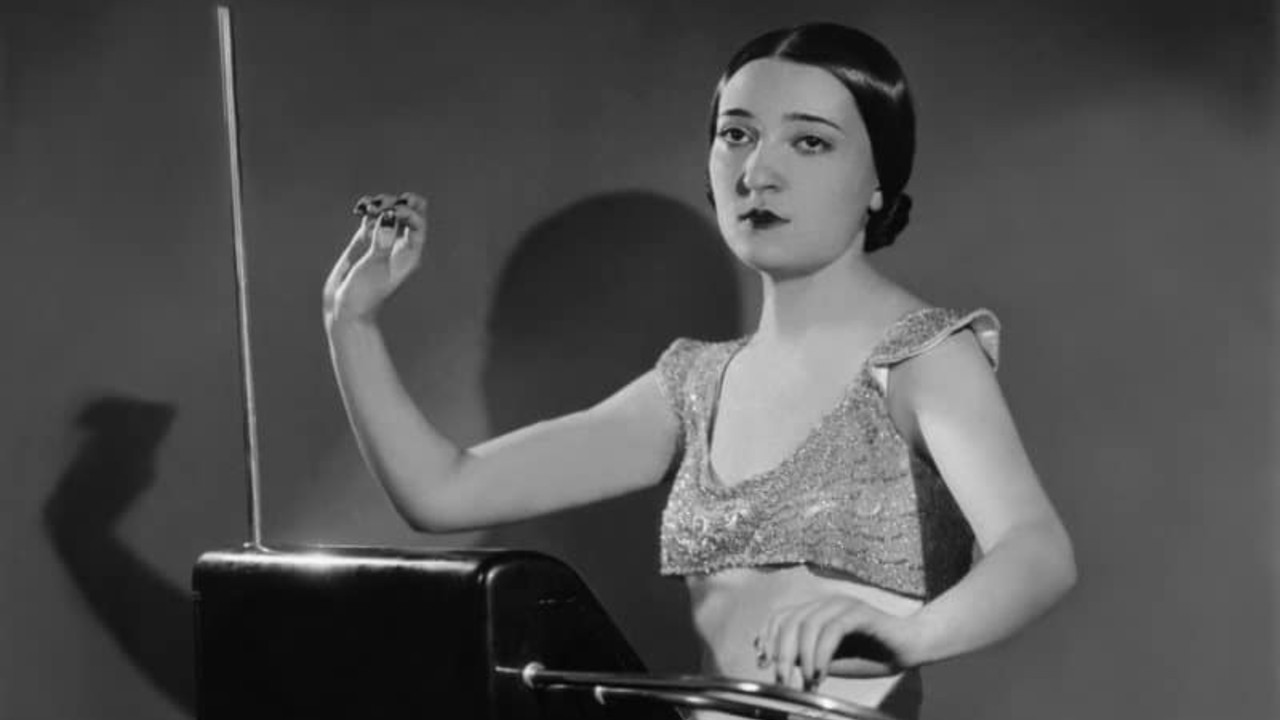 Born in Vilnius, Russia in 1911, Lithuanian Clara Rockmore boasts the earliest career of any electronic musician on this list by a wide margin. From early childhood she showed great promise as a violin prodigy, but tendonitis forced her to give up playing as a teenager after she relocated to Philadelphia to attend the Curtis Institute of Music.
That didn't stop Rockmore from pursuing her craft. She met Russian inventor Léon Theremin, whose electronic instrument, the Theremin, did not require physical touch to be played. She would become widely considered the greatest Theremin virtuoso alive for her pitch control, and she aided Léon in refining the device as well as delivering performances that encouraged critics to take electronic and experimental more seriously. He proposed to her, but she married Robert Rockmore in 1933.
Although she played major venues since the '30s, Rockmore did not officially release a recording until The Art of the Theremin in 1977. She died in 1998 after a rapid decline in health – only two days before the birth of her great grandniece, whom she declared she would live to meet.