Black Friday falls on November 27th in 2020, and massive retailers are approaching it in a much different manner due to the COVID-19 pandemic. By stores providing big savings earlier than usual, consumers get a chance to "beat the big rush" and shop safely online.
Music software's leading developers are following suit, rolling out discounts on most of their flagship products with massive savings at checkout. Selector has taken the opportunity to break down some of the best deals online from key leaders in the plugin world.
1. Arturia (until December 3rd)
Arturia are giving big discounts on bundles of their flagship titles and sample-based synthesizer Pigments until December 3rd.
The French company have been in the music software world since 2003 with the release of their critically acclaimed Modular V synth plugin. Since then, the developers jump between creating groundbreaking hybrid software/hardware instruments (like Spark Creative Drum Machine) and analogue gear (like Minibrute).
Recommended: V Collection's software bundle of 24 iconic synthesizers across music history are a great bargain at $249 – %50 off. A plugin simply called Vinyl that emulates the pops and crackles of wax is also available as a free download.
Purchase each product bundle offered in Arturia's Black Friday sale here. 
2. Izotope (until December 6th)
From podcasting to scoring, Boston's Izotope is a powerhouse when it comes to mixing and mastering and solutions for many levels of audio enthusiasts. This year, the company is offering site-wide deals on many of their famed products.
Recommended: The $49 holiday bundle with Ozone Elements, RX Elements, and seven other plugins regularly priced at $1,200 in total is an excellent deal at 95% off.
More info and other products available in Izotope's big sale can be found here.
3. Korg (Until November 30th)
Black Friday deals run two weeks long with the Korg team. Buyers can get up to 50% off their famed music production software across PC/Mac and iOS platforms until November 30th.
Recommended: Korg Gadget 2 is a great production environment for those wanting to dive into classic synthesizers ($19.99/$149 for full suite).
Check out the rest of Korg's Black Friday sale here.
4. Soundtheory (until December 3rd)
Soundtheory's Gullfoss is their only product offering that's already been a recent talking point within the music industry. The plugin named after an Icelandic waterfall uses a patented audio perception technology to provide intricate, crisp audio cleaning for many projects.
Guilfoss is available at a 35% discount starting Monday per an announcement from their Twitter page. more info on the plugin and on Soundtheory can be found here.
5. Soundtoys (until December 3rd)
Popular audio effects maker Soundtoys is offering up all 21 of their plugins for sale in two bundles. Soundtoys 5 is the entire effects suite available for $299 (originally $499); the Effects Rack bundles 14 of their essential plugins for $129 (originally $229).
Recommended: Soundtoys is additionally providing individual plugins at 70% off also – the PanMan, Little AlterBoy voice changer and Microshift are great choices.
Get more on the entire collection via Soundtoys' main page.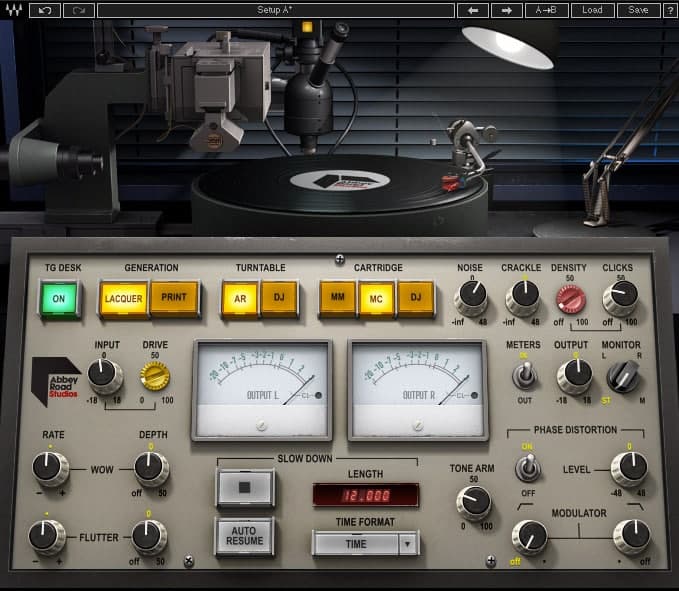 6. Waves (November 18-25th )
Waves has remained top of the crop for audio plugins, with famous sound engineers and producers boasting (as well as creating) their software.
While the company is known to periodically give out free products, their Black Friday savings provide great holiday deals. Their sale provides 30% off the 2nd plugin purchase, 40% off of the 3rd and 50% off of four or more. Additional discounts on 20 plugins at up to 85% off are also available.
Recommended: MaxxBass, the CLA Series, One Knob Phatter.
Find a full list of Black Friday deals offered by Waves on their website.