Detroit, Michigan's annual house and techno homecoming has finalized the lineup by day for their 2020 edition. Movement Electronic Music Festival will return to Hart Plaza from May 23rd-25th, and attendees of the Paxahau-organized festival can now anticipate each day's entertainment offerings.
Saturday, the 23rd will see undervalued artists like Gaiser, Hiroko Yamamura and Detroit's own Chuck Daniels take the stage. Drumcell, Carl Craig, Speedy J and Honcho are among the next day's billings. Finally, on Monday, the 25th, Octo Octa, DJ Stingray, and Dax J will be among the acts who appeal to more selective revelers.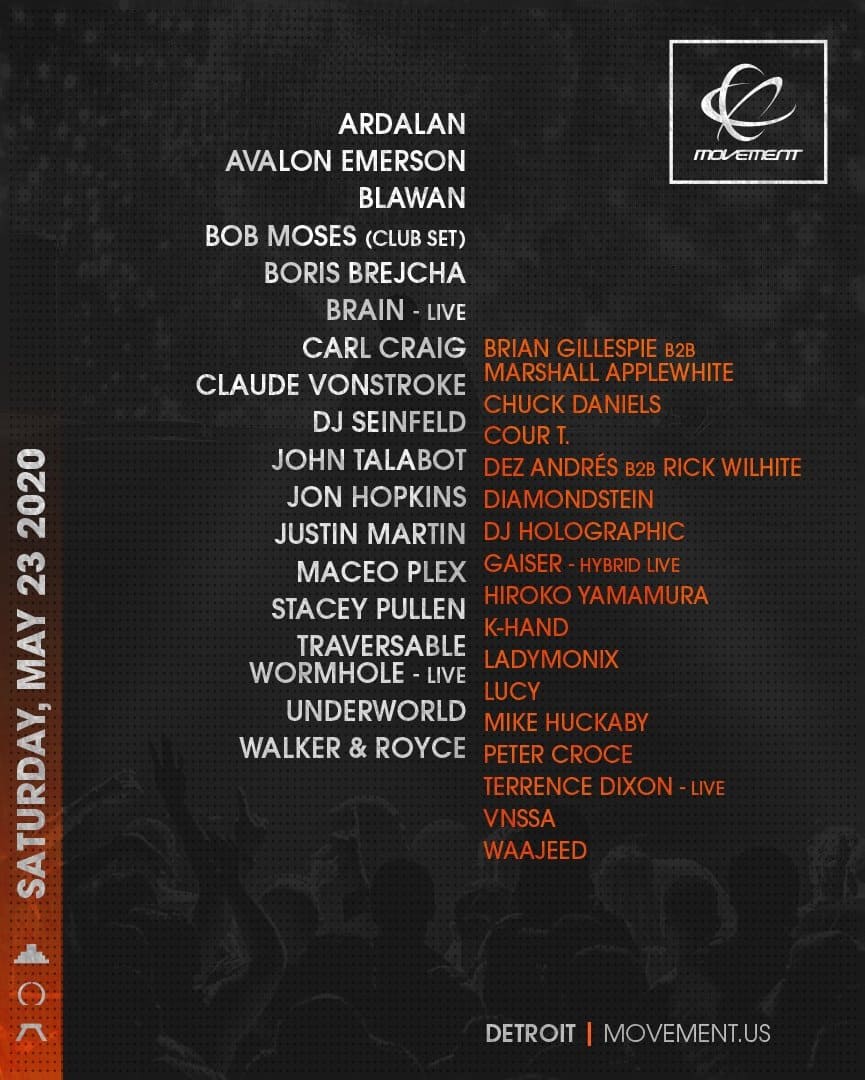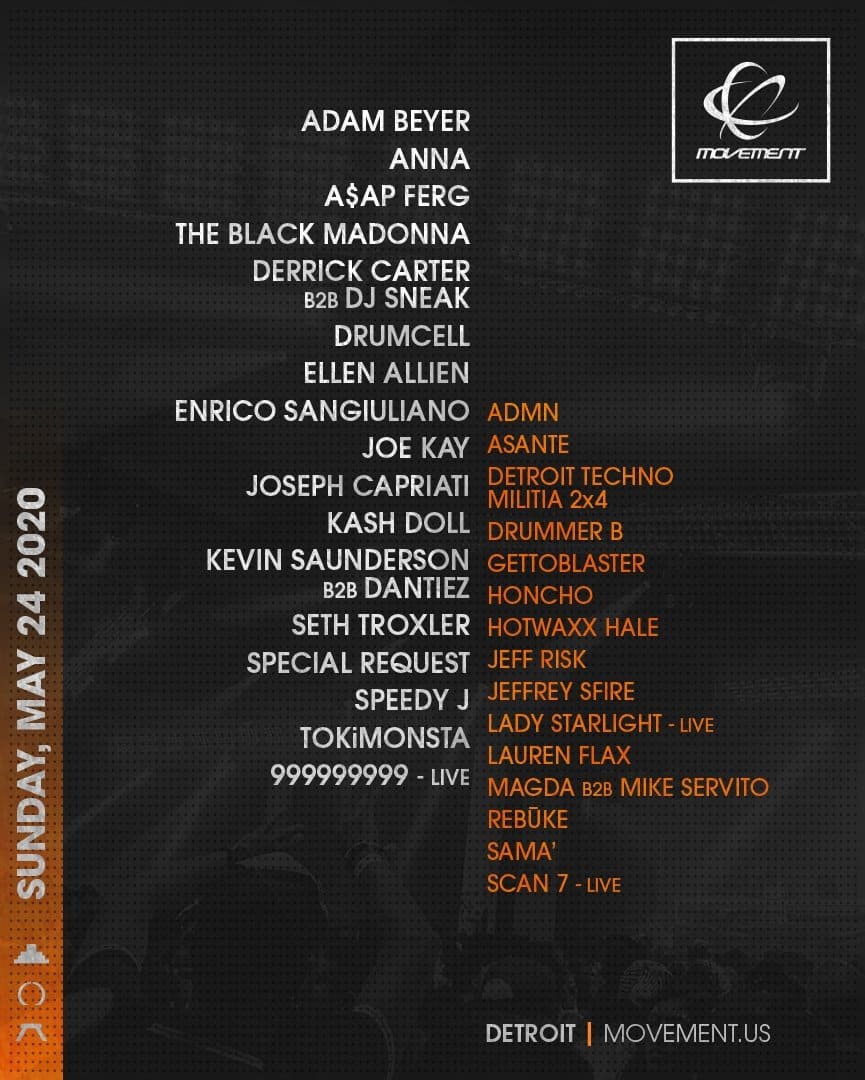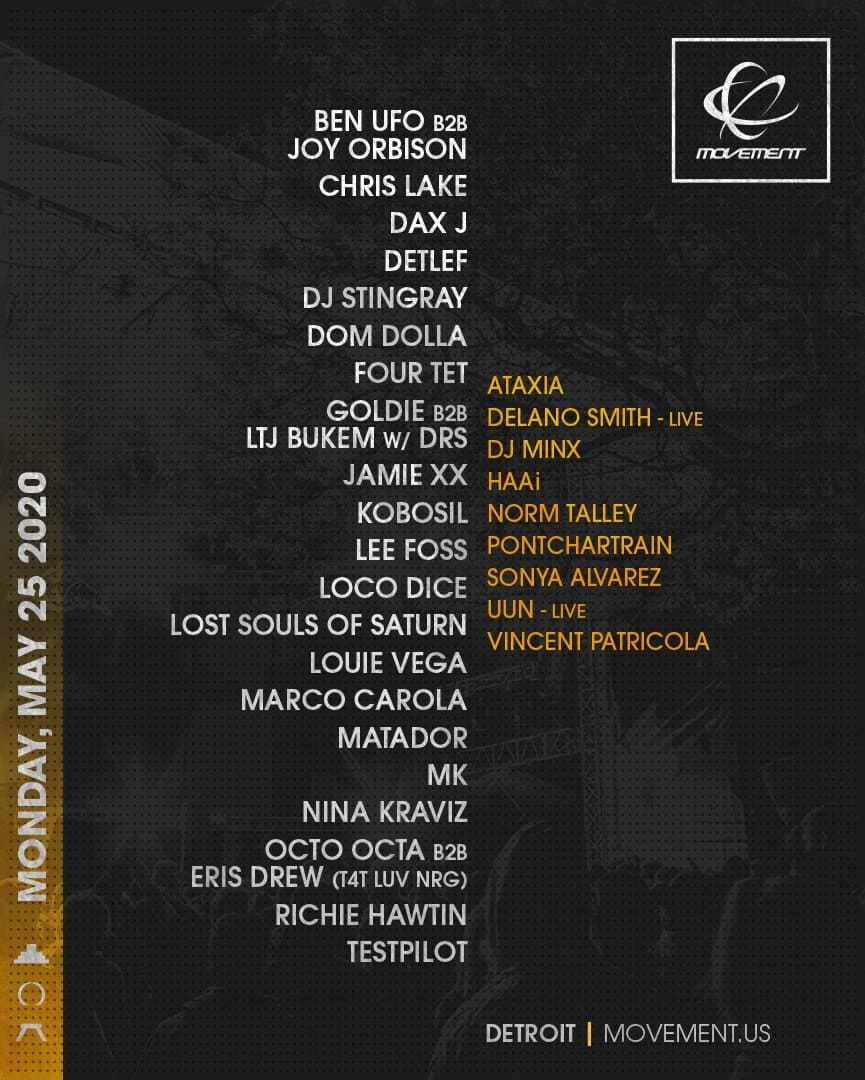 Dubious Origins
Although the documentary We Call It Techno recounts that German electronic music fans had used the word "techno" to describe a style of music far longer ago, Detroit is considered the genre's birthplace among Stateside fans. Although it coalesced amid the efforts of countless house DJs and producers in the city, The Belleville Three – comprised of Juan Atkins, Derrick May and Kevin Saunderson – are often credited as its originators.
Detroit Electronic Music Festival, as it was originally called, debuted in 2000. It rebranded to Movement from 2003-2004, and after a one-off edition branded as Fuse-In in 2005, it continued on as some variation of Movement through to the present day.
Tickets and additional information can be found on the Movement Electronic Music Festival website.