The eighth edition of DGTL will take place on April 11th and 12th, and organizers have made a significant announcement ahead of the event. The lineup for the Amsterdam, Netherlands festival has arrived in full, offering something to fans of every shade of the house and techno spectrum.
In addition to some of the more accessible acts, stripped-down techno is well represented on the roster with names like Ø [Phase], Oscar Mulero and Octave One sprinkled throughout the bill. On the softer end of the spectrum are Octo Octa, KiNK and Acid Pauli, among others. In total, 74 artists have been revealed in the lineup drop.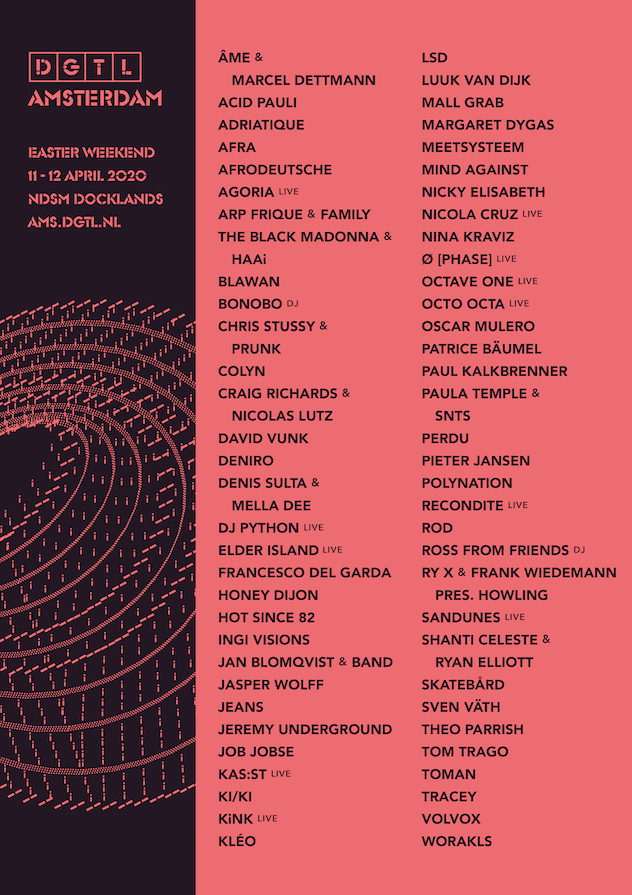 DGTL inaugurated in 2013, and the industrial motifs of the NDSM Dockyards on which its held played no small role in making it a favorite among dance music fans. The event brand has since expanded to include events in Barcelona, Tel Aviv, Santiago and São Paulo.
More information on DGTL Amsterdam can be found on the event website.