EDIT: As of 12:00 PM EST, Dirtybird Campout East's organizers have resolved their matter with Osceola County officials and the festival's entertainment will resume as scheduled.

ORIGINAL STORY: Reports from St. Cloud, Florida indicate that the inaugural Dirtybird Campout East will not go on as planned. After a long delay the festival finally opened its gates yesterday, but attendees were not greeted with any music for the entire first day of the festival.
Due to noise complaints from nearby residents on the evening before the three-day event was scheduled to take place, lawmakers had forbidden the three-day event's organizers from allowing ticket holders to enter at its start time the next day. Around 4:45 PM EST the festival finally commenced – but under the provision that no loud music would be played.
Speaking to the camp, Dirtybird label head Claude VonStroke said that residents within 6-7 miles of the festival grounds in St. Cloud conservation area Forever Florida had called in noise complaints the previous night. According to a letter addressed to the conservatory on February 2nd, the zoning office rescinded approval for the event following the complaints on the grounds that a temporary noise permit had not been authorized for the event.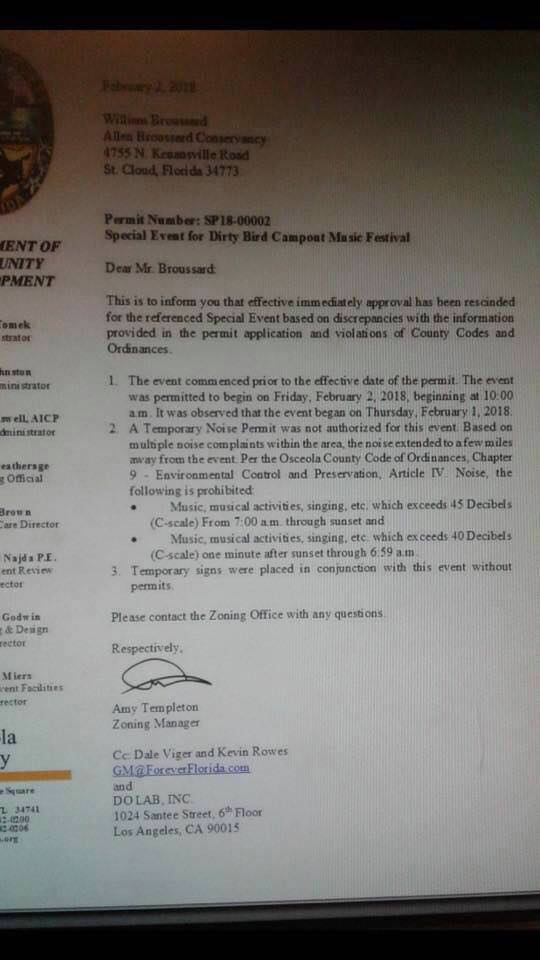 Following three successful installments of their flagship campground festival in Silverado, California, Dirtybird had announced the East Coast incarnation of the event late last year. In addition to Dirtybird signees like Justin Martin, Fisher and J.Phlip, the San Fransisco-based tech house label had rounded out the roster with acts like George Fitzgerald, Soul Clap and Tiga.
VonStroke said that Dirtybird Campout East attendees will still be allowed on the premises, but none of the scheduled performers will take the stage until further notice.
Source: Your EDM