Tensions between Mohamed Ragab and Aly & Fila's FSOE imprint have boiled over into an online spectacle. In an argument resulting from allegations that Dimitri De Wit had not paid him for his performance at this year's edition of Tomorrowland, Ragab speculated that the FSOE CEO's drug use may have contributed to the dilemma.
In a post to his Facebook page that has since been deleted, Ragab claimed that he had not been compensated for his performance at the FSOE stage of Tomorrowland, 2017. In most cases, Tomorrowland pays out each stage curator directly with the expectation that they will, in turn, pay each of the artists booked for their stages.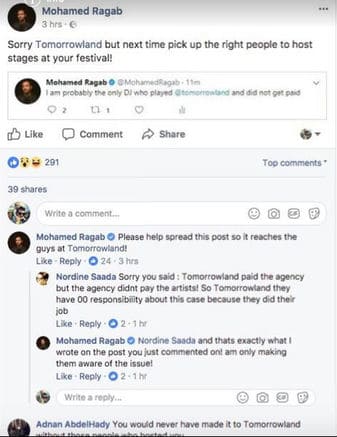 After Ragab's post gained traction, Fadi Wassef Naguib of Aly & Fila engaged him in the comments section. Although his remarks carried a hostile tone, he acknowledged a potential oversight on the part of De Wit before offering to wire Ragab the booking fee himself.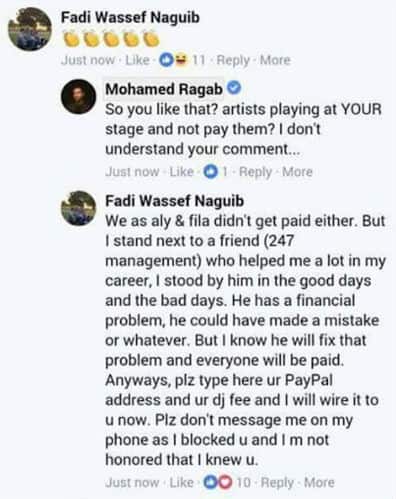 In response, Ragab accused Naguib of trying to "hack [his] profile on FB" while airing his grievances with FSOE in a long comment. Most damningly, he suggested that De Wit may have spent his payment "on drugs," uploading a screen shot of a photo containing nondescript baggies allegedly snapped by De Wit from his office.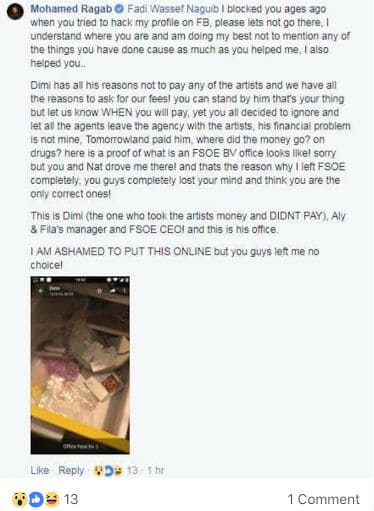 Fragmented Sound of Egypt
FSOE originally stood for Future Sound of Egypt. It began as a label founded by Aly & Fila but has been expanded into an event brand and booking agency since. The company operated under the Armada Music umbrella until it broke away following the release of Stoneface & Terminal's "Hypogean" in June of 2016.
Mohamed Ragab is the manager of the FSOE Excelsior sub label, and recently announced that the two will split in October. He has made no public remarks indicating that the decision resulted from his bad blood with FSOE proper.
Selector has reached out to Dimitri De Wit for comment but he has not responded at the time of writing.