Around the Black Friday and Cyber Monday season, many companies and manufacturers give massive savings on their plugins and hardware. While the discounts are often generous, pricing might still be out of reach for some.
Still yet others offer their wares at no cost. Read on for a list Selector has compiled of 100% free plugins and products from across the internet. 
DR-84 Retro Drum Machine
Pepto Audio's DR-84 is a freeware drum machine VST for Windows and macOS. The plugin takes elements from drum machines like Linn Drum, the Roland TR-707, the E-MU Drumulator, the Oberheim DMX, the Yamaha RX11, and the Simmons SDSV module. There are also three custom kits tailored to modern synthwave and retro producers.
Download DR-84 Drum Machine on the Wave Foundry website.
UJAM Usynth Drive
The Pharrell Williams and Hans Zimmer-run UJAM have released the Usynth Drive, a plugin whose ease of use echoes that of "using Instagram."
"Intuitively tweak to your heart's content," reads a description. "Think Instagram filters, or [a] steering wheel and two pedals — that's how you operate Usynth." The device is split up into three sections with over 200 presets to choose from: Sequencer, Synthesizer and Finisher. Sequencer acts like an arpeggiator or phrase player; Synthesizer carries a variety of pads, leads and basses; and the Finisher works as an effects unit.
While Usynth Drive is free to download, the rest of the Usynth collection (Drive, Deluxe, Core, 2080, Euphoria, and Caramel) costs $124.
Download Usynth Drive on the UJAM website.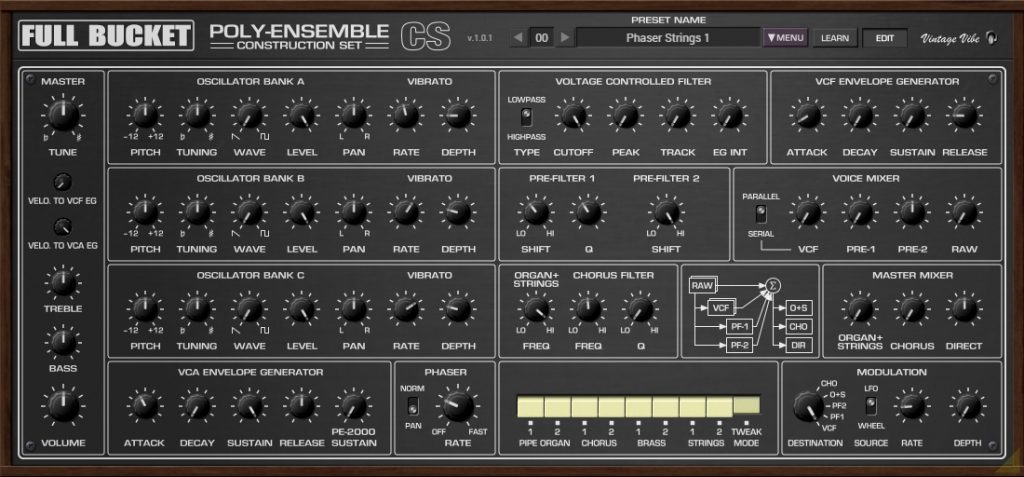 Full Bucket Music PECS String Machine
Full Bucket's PECS aims to offer a faithful recreation of Korg's 1976 Poly-Ensemble String Machine instrument. The PE-2000 has four core sounds—Pipe Organ, Chorus, Brass, and Strings—with two variations of each.
While the original instrument is more difficult to adjust, PECS' Tweak Mode allows adjustments to parameters to provide more versatility.
Download PECS on the Full Bucket website.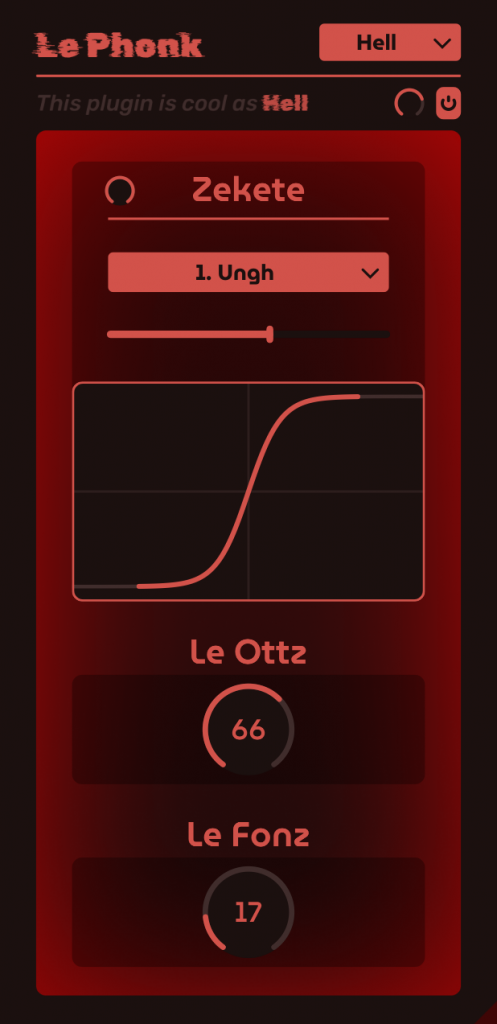 Xynth Audio Le Phonk
The Le Phonk plugin provides six different settings for distortion, Over-The-Top (OTT) compression, and soft clipping in one package. A visualization screen at the center of the plugin reflects the transfer curve and shape as it is being used.
Most of Le Phonk's controls are reminiscent of Xfer Records' OTT plugin and Ableton's Multiband Dynamics compressor.
Le Phonk is available in VST3 for Windows computers and VST3 and AU formats for macOS.
Download LePhonk on the Xynth Audio website.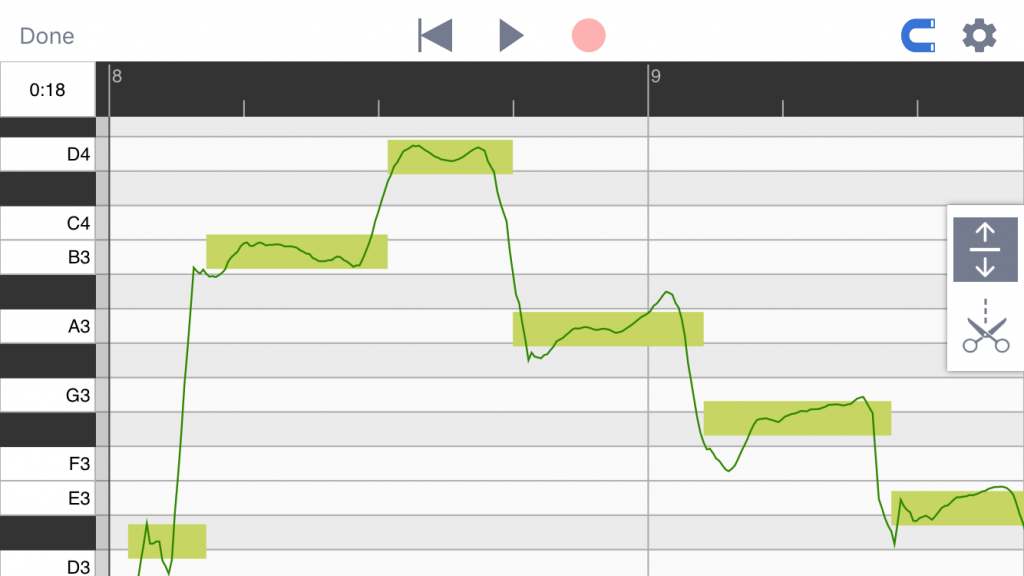 MusicPutty Vocal Pitch Editor
Autumn Rock Software Development's MusicPutty is a note-based vocal pitch editor app for iOS. This plugin works as a handy tool for musicians on the go, providing multi-track elastic pitch and vocal editing abilities. 
Users can fine-tune the pitch of each note individually or change the pitch altogether for unique results.
Download MusicPutty on the App Store.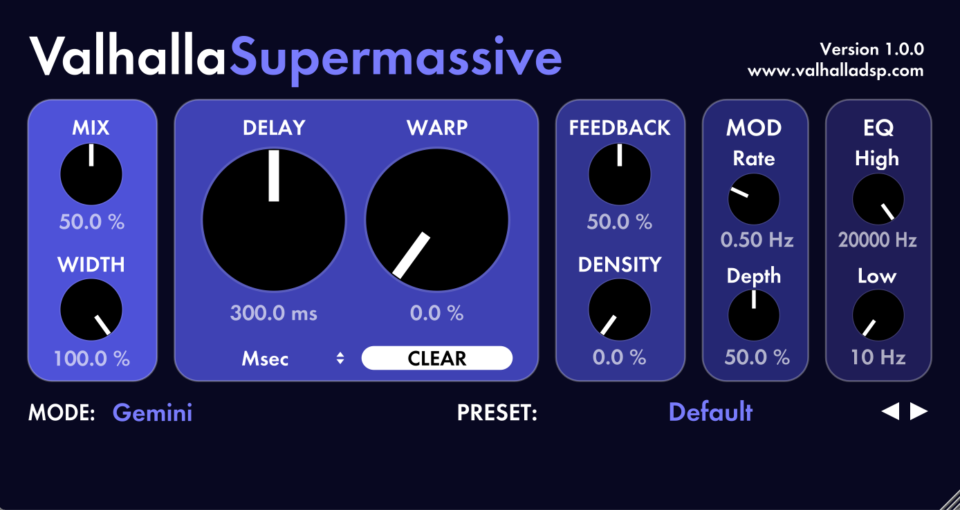 Valhalla Supermassive
Valhalla's Supermassive remains a free delay and echo plugin since its origin, recently adding two new presets in its 2.5.0 update.
The "Scorpio" mode has a "fast attack, rapid build of echo density, more of a 'conventional' reverb," Valhalla's press release explains. It says the Libra preset is best "for lush, modulated reverbs with a natural decay."
Download Valhalla Supermassive 2.5.0 on the Vahalla DSP website.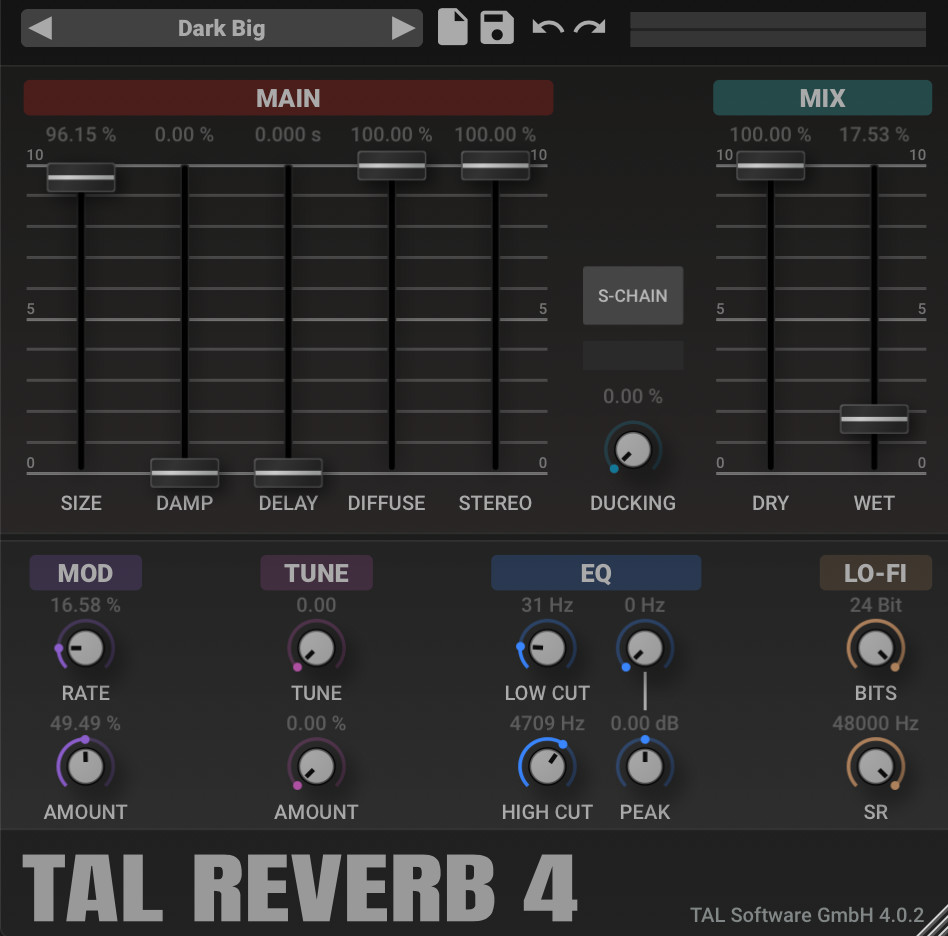 TAL-Reverb-4
Like Supermassive, Togu Audio Line's TAL-Reverb-4 is always free to download and comes with new features. TAL improves the reverb quality, adds tune control, a dampener, and ducking for side chain compression. 
TAL-Reverb-4 is available in VST2, VST3, AAX, and CLAP formats for Windows. Mac users can download TAL-Reverb-4 in VST2, VST3, AAX, AU, and CLAP formats.
Download TAL-Reverb-4 on the Togu Audio Line website.