An open-air festival in Germany called Ikarus has announced its 2022 lineup.
The event will place in the airport of the Bavarian town of Memmingen. Formerly a military base, the space holds numerous abandoned aircraft hangars as well as open plains and forests. Six stages are set up in these areas, with each one hosting a wide variety of techno, house, deep house, psytrance, and hard techno artists, among other genres.
The five-day festival is set to take place from June 2nd-6th with globally touring DJs set to play shows. Artists on the lineup include Richie Hawtin, Sven Väth, and Carl Cox.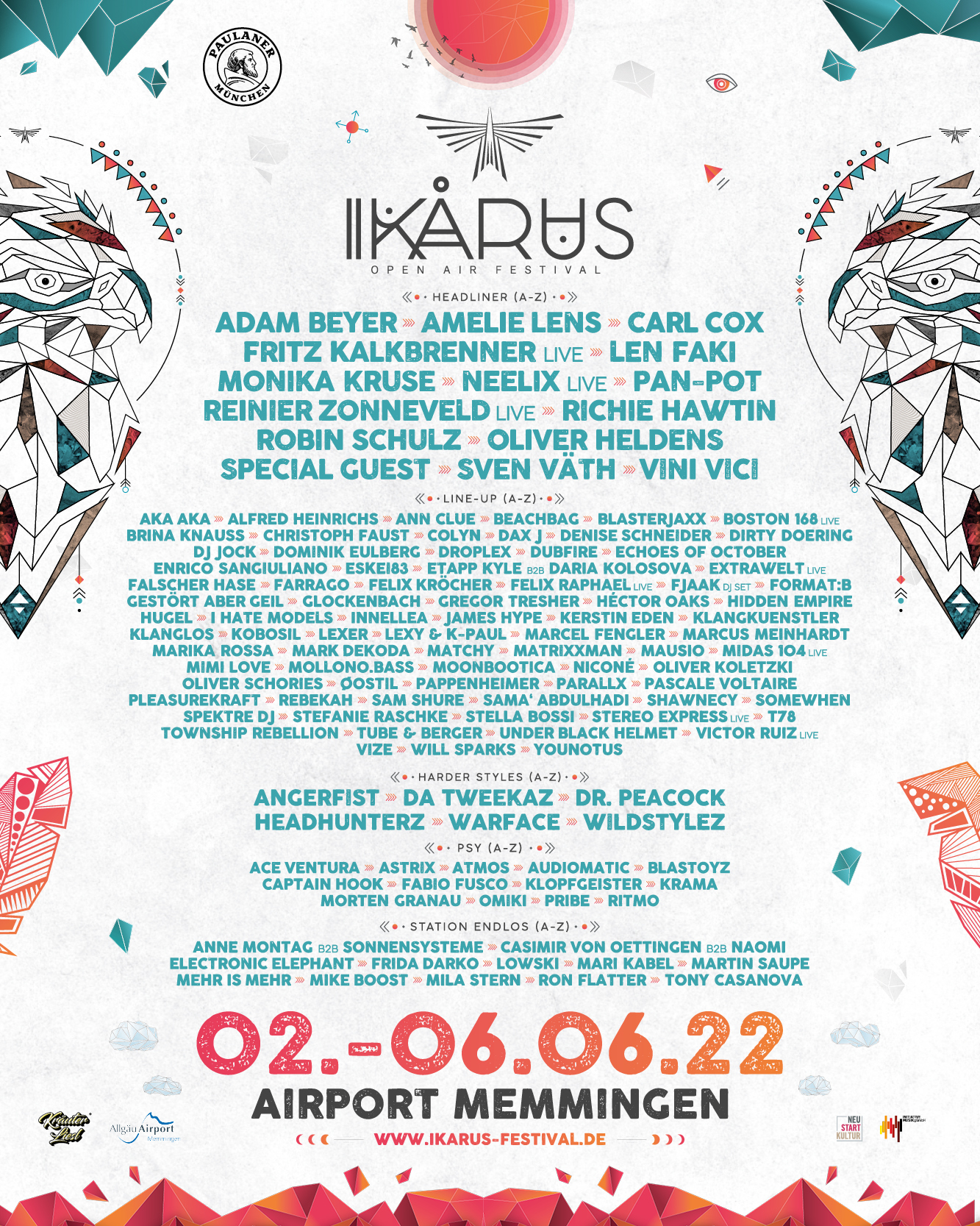 Ikarus quickly gained popularity after debuting in 2015. In 2018, attendance reached 35,000. This year's lineup marks the festival's largest since its inception, with 120 artists scheduled to play.
In 2020 and 2021, organizers were forced to cancel the event due to the COVID-19 pandemic. Last month, however, the German government removed capacity restrictions for outdoor venues.
This turn of events in the German state of Bavaria marks a stark contrast from last year: in November of 2021, clubs across the state were forced to close.
Those interested in finding out more about the festival can do so on the Ikarus website.