Sónar, a Barcelona-based arts, design, and electronic/experimental music festival, has announced its full 2022 lineup.
Set to take place from June 16th-18th, the three-day festival bills artists from all genres of electronic music to perform. Back in May of 2021, organizers announced the first phase of the lineup, which included The Chemical Brothers, Joy Orbison, and DJ Python. Local DJs that frequent Spanish clubs are set to play a mix of regular and back-to-back sets as well. Catalan-based duo Maria Arnal i Marcel Bagés are also set to perform alongside an AI user to enhance the sound of a choir.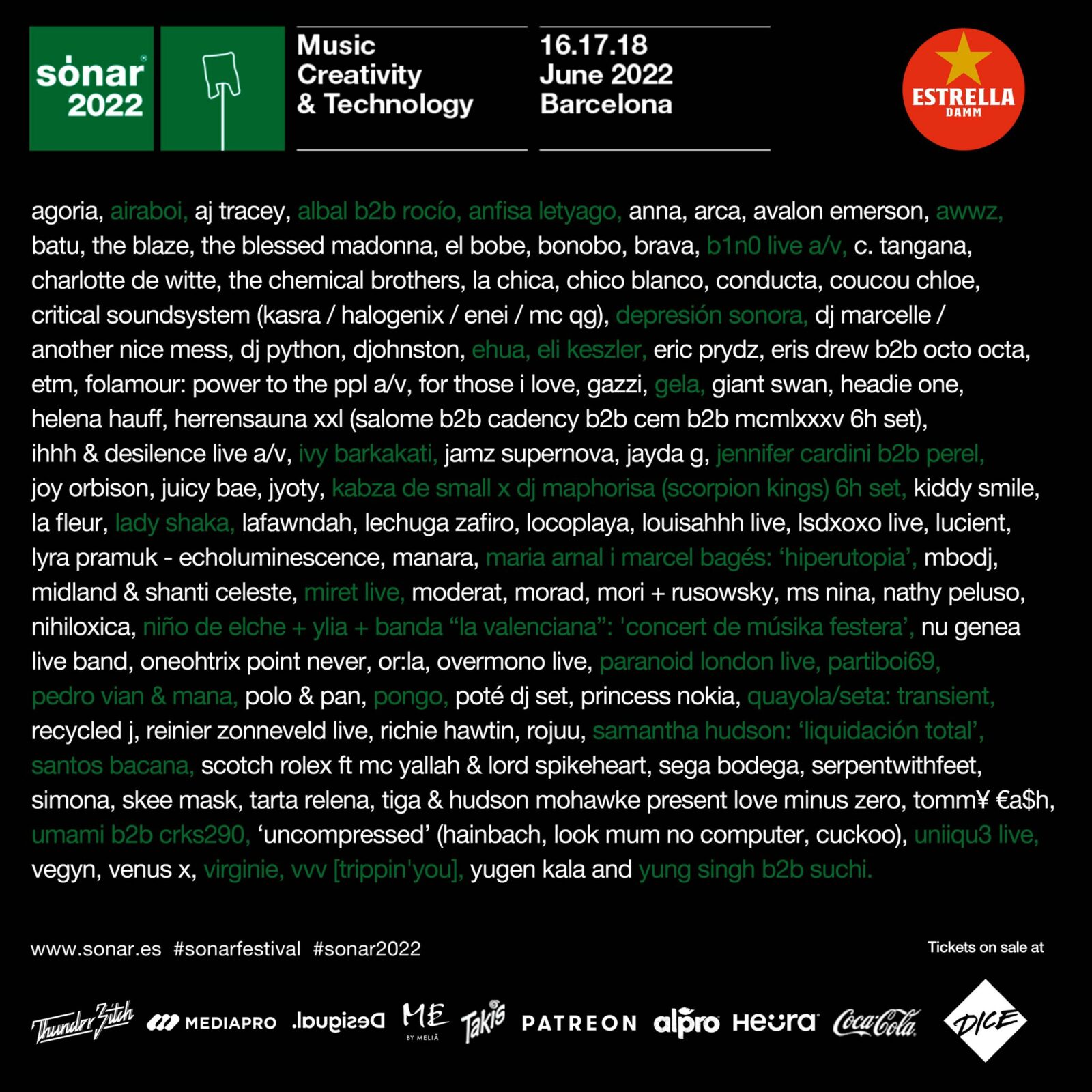 The festival sports a more visual arts side as well, called Sónar+D. Scheduled events for the offshoot have expanded to take over the entirety of the Palau de Congressrs de Barcelona, a conference and convention center in the Montjuïc area of the Spanish capital. Organizers will use the extra space for high-definition, audiovisual presentations and hybrid conference/concert performances.
Sónar was founded in 1994 by a Spanish artist trio consisting of Richard Robles, Enric Palau, and Sergi Caballero. The festival has expanded globally to include special events in Bogota, Buenos Aires, Hong Kong, Reykjavik, and Istanbul.
Those interested in purchasing tickets can do so on the Sónar website.