Moog has announced the end of the line for its Dark Series edition of instruments.
"Grandmother and Matriarch have become staples in studio setups and live performance settings, go-to synthesizers for beginners, and multifaceted creative tools used by musicians of all skill levels to explore the power of analogue sound," reads a statement on the company's website.
The Matriarch and the Grandmother's all-black aesthetic pays homage to what Moog says are the "modular control panel designs that inspired their very creation."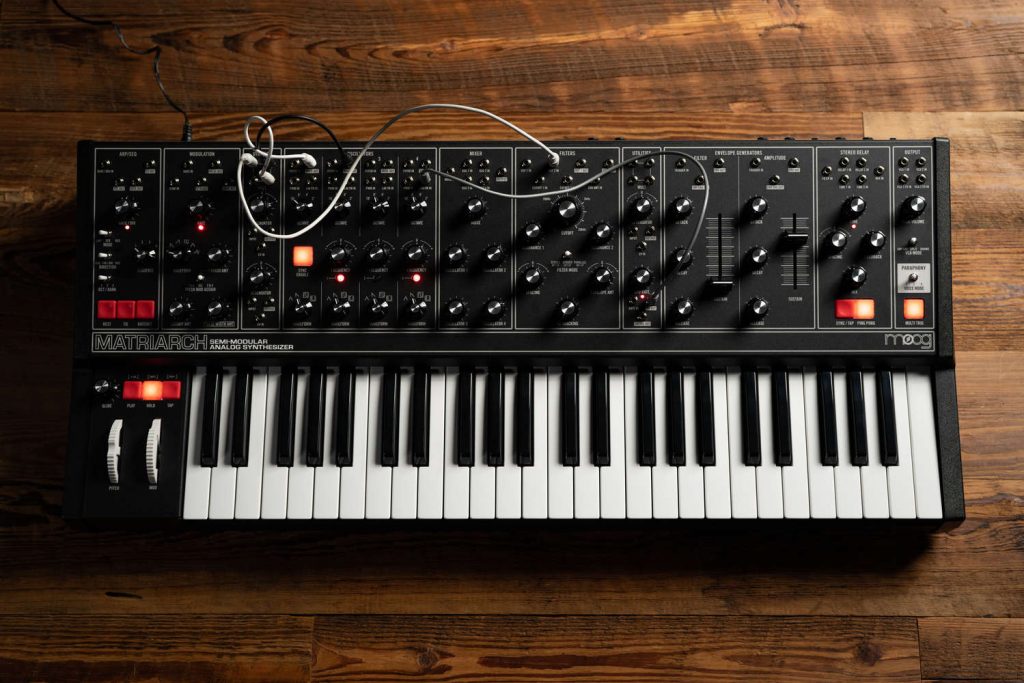 The Moog Matriarch is a patchable four-note paraphonic analogue synthesizer with a built-in sequencer. It carries a 100% analogue signal path along with modules based on Bob Moog's original circuit designs. Arpeggiators, stereo ladder filters and 90 modular patch points are some of the additional features included with the instrument.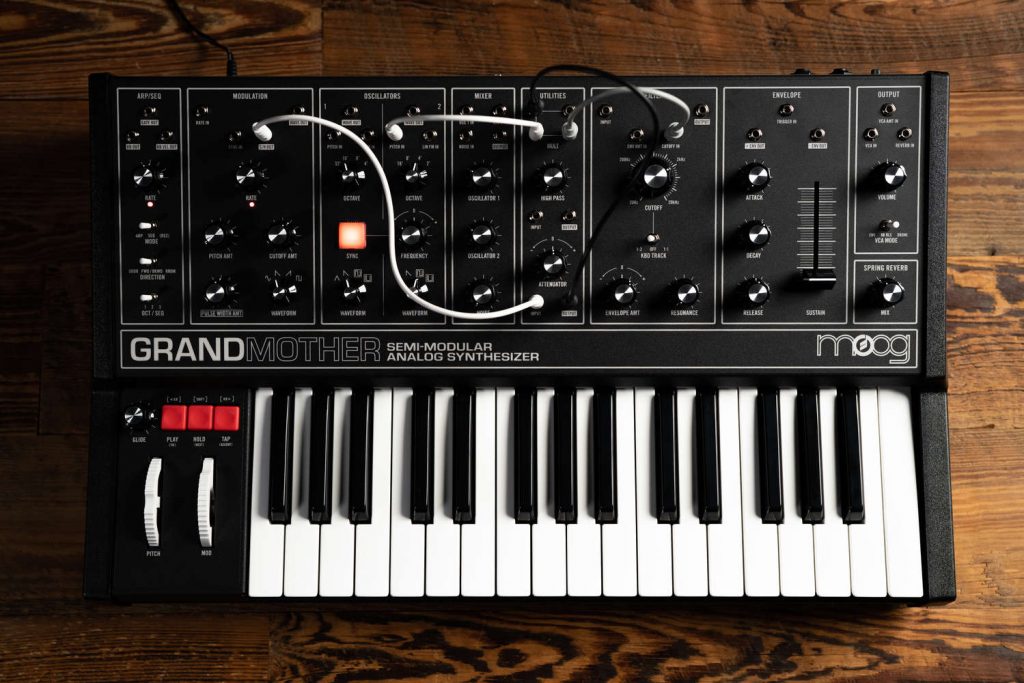 Moog's Grandmother is a semi-modular analogue synthesizer. Like the Matriarch, the Grandmother comes with an arpeggiator and 256-note step sequencer, and an analogue spring reverb tank is included in its list of features.
Both synthesizers work as keyboard front-ends for expanding DFAM, Mother-32 or Grandmother synths, or for a Eurorack modular system.
The Moog Dark Series is available in select retailers until they are all sold out. The Grandmother runs for $1,149, and the Matriarch runs for $2,199.
The full color-panel versions of both instruments are still available for purchase. Find more information on Moog's website.