Mixed In Key has celebrated 15 years of business by releasing a brand-new version of their flagship key detection software.
The arrival of Mixed In Key 10 rolls out many new features, most importantly an update to their signature key detection algorithm. The company has stated that their newest software "combines the work of American, British and Swiss data scientists to create an algorithm that exceeds the previous version's results by 10%."
The Camelot Wheel
Mixed In Key software is based on a DJ technique called harmonic mixing, analyzing the musical key of every file. The Camelot EasyMix System powers Mixed In Key 10's software, represented by the multicolor wheel below.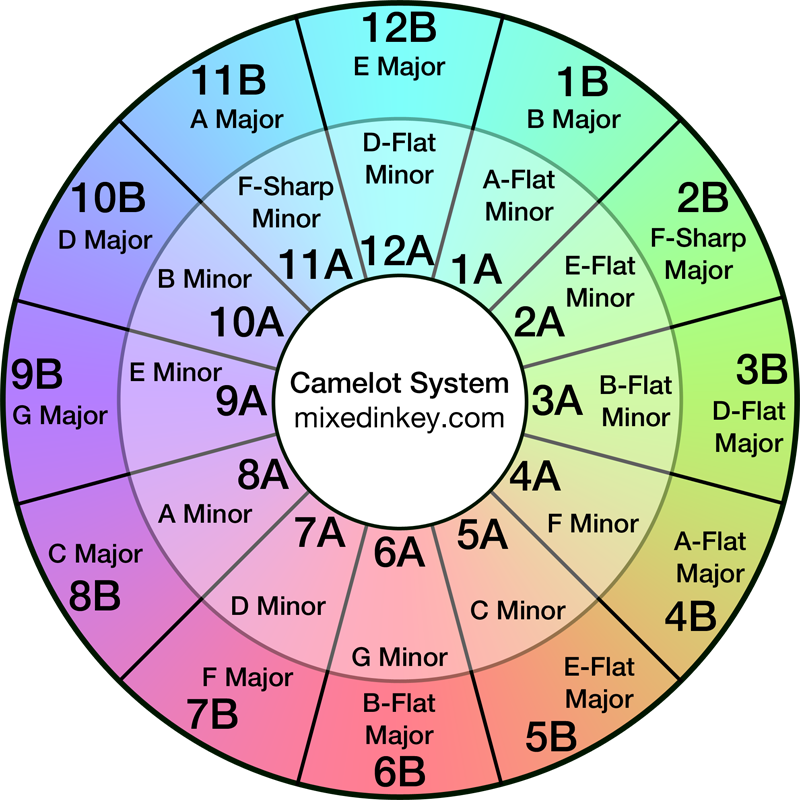 Each musical key in the Camelot Wheel is represented by a number and letter combination. The outer rings represent major chords, while the inner rings represent minor chords. Simply selecting tracks forward or backward on the wheel (clockwise or counterclockwise) yields a blend in the same key. Up to four key ranges are compatible with each section of the Camelot wheel.
Rekordbox Ready
Along with internal updates and a new user interface, cue point export and management for Pioneer DJ's Rekordbox software is now available in Mixed In Key 10. The software generates eight cue points on a track, based on common musical phrases and downbeats in modern songs. Points then automatically "snap" or quantize to the grid of the track in Rekordbox, saving users time on manual adjustments.
Mixed in Key 10 costs $58; purchasers of earlier versions can upgrade for $39. More information is available on the Mixed In Key website.