Meakusma, a festival taking place in the country of Belgium, will resume after being forced to postpone for the last two years due to the COVID-19 pandemic.
The festival will take place in the Belgian city of Eupen September 1st-4th of this year. To "compensate" fans for the last two years, organizers added an extra day to the traditionally three-day event. Programming consists of public art installations, guest lectures, a dedicated radio program broadcast some of the performances. Artists such as Anthony Naples, Al Wootton, and DJ Python are scheduled to play sets across the city, including an abandoned shopping center.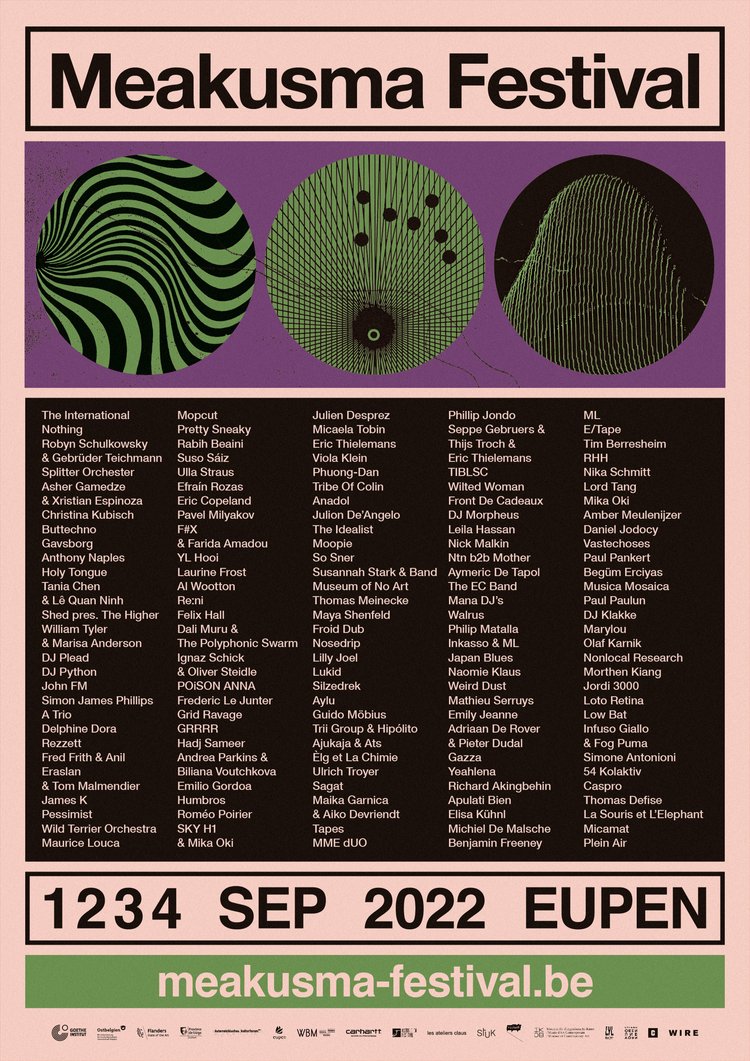 In an announcement for the event, organizers wrote that the "2022 lineup is the biggest one we have yet managed to get together." They also reminded attendees to arrive early so that they don't miss shows in smaller venues.
Started in 2008 as a record label, Meakusma began operating as a festival in 2016. They touted the event as "celebrating the unclassifiable through music, installations, and lectures" and gained a niche following. In its second year, it was named one of the top ten best European festivals by The Guardian.
No COVID-19 precautions are listed on the website. As of this writing, the country of Belgium has no restrictions on attendees at indoor or outdoor events.
Anyone interested can find out more information on the Meakusma website.