Movement Electronic Music Festival, one of North America's largest techno events, has announced the lineup for its 2022 year edition.
The Detroit-based Memorial Day weekend gathering is set to take place on May 28th-30th and feature over 110 acts. 2022 will mark the first time the event has been able to operate since 2019 as the following year COVID-19 forced large public events to cancel.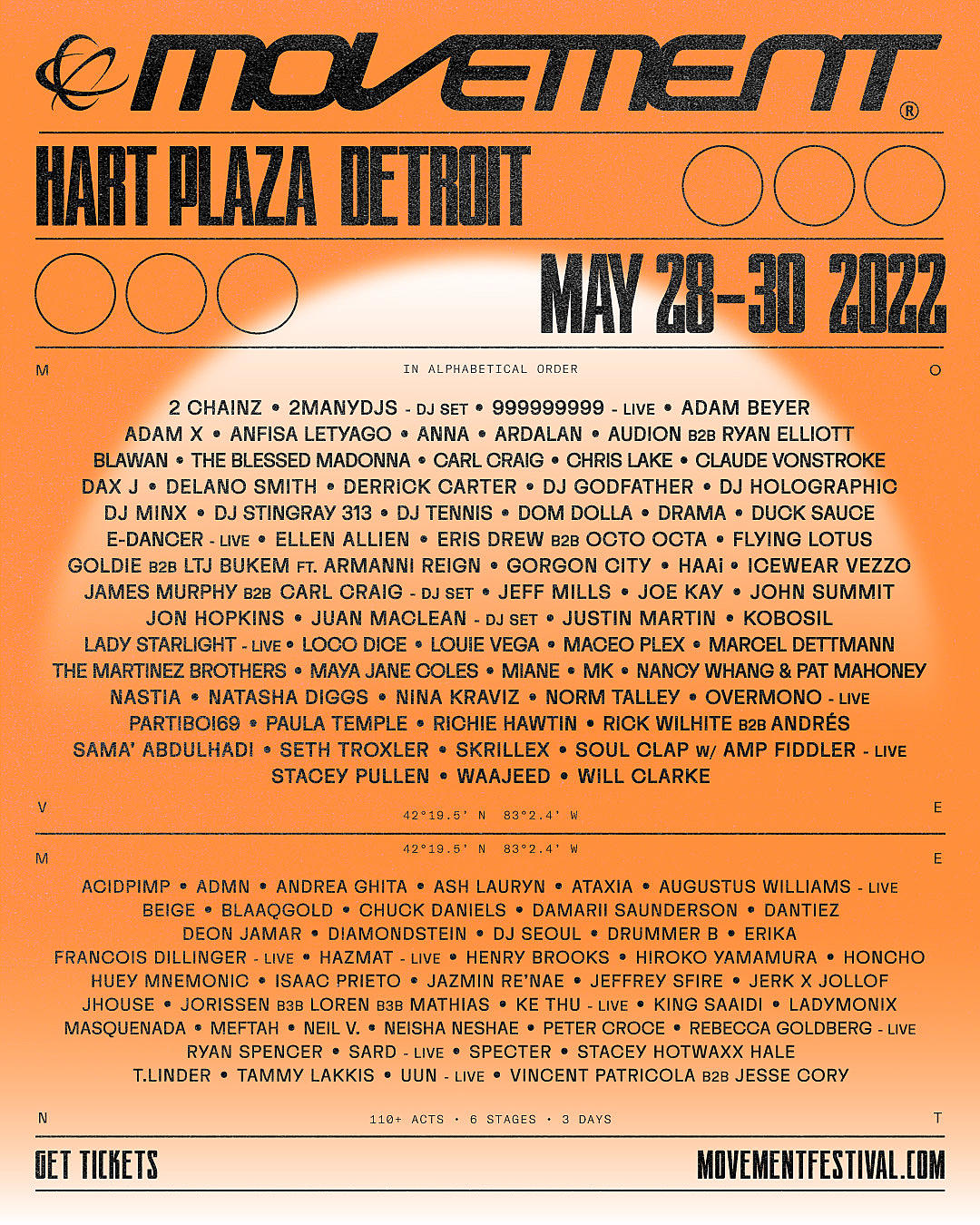 Globally headlining acts such as Flying Lotus, E-Dancer (A.K.A. Kevin Saunderson), and Carl Cox are slated to perform. LCD Soundsystem frontman James Murphy is set to do play a back-to-back set with Cox.
In keeping with the festival's mission to honor Detroit's long reputation as the birthplace of techno, local artists from the scene will also play. Festival organizers curated the lineup with an emphasis on diversity and inclusion.
Beginning in 2000, Hart Plaza in Detroit hosted a festival titled the "Detroit Electronic Music Festival." In the following years, numerous other festivals were held under different names and management at the venue. Finally, in 2006, event management company Paxahau bought the rights to the venue and the dates and named their festival "Movement."
Movement Electronic Music Festival, as it is now called, attracts techno fans from all over the world. In 2012, over 100,000 revelers attended the three-day event.